First came beefy, "bleeding" vegan burgers. Plant-based chicken followed as competitors raced each other to bring their vegan alternatives into the mainstream. Now, vegan seafood is making its way into the conversation. The world of vegan fish is a treasure chest of deliciousness. From smoked tuna to crunchy crab cakes, chewy Shrimp, and sushi grade tuna. Whether you're already fish-free or seriously contemplating it, here are some vegan seafood brands to pile in your cart.
What is vegan fish?
Vegan seafood is made without animals. It's better for the oceans and marine life because it's not attached to overfishing and ghost nets. Ingredients that are animal-free can be used in shrimp, canned fish, filets of fish, sushi-graded fish, crabcakes, and many other products. What it's made from varies by brand. Some brands use legumes rich in protein to simulate the flaky texture found in fish. Some use soy to create a meaty texture. Or, some use konjac, a root vegetable that's used to make zero-calorie foods like shirataki noodles and konnyaku, a bouncy, chewy cake that's used in Japanese cuisine.
Vegan seafood brands
These vegan seafood products are worth stocking up on on your next grocery trip.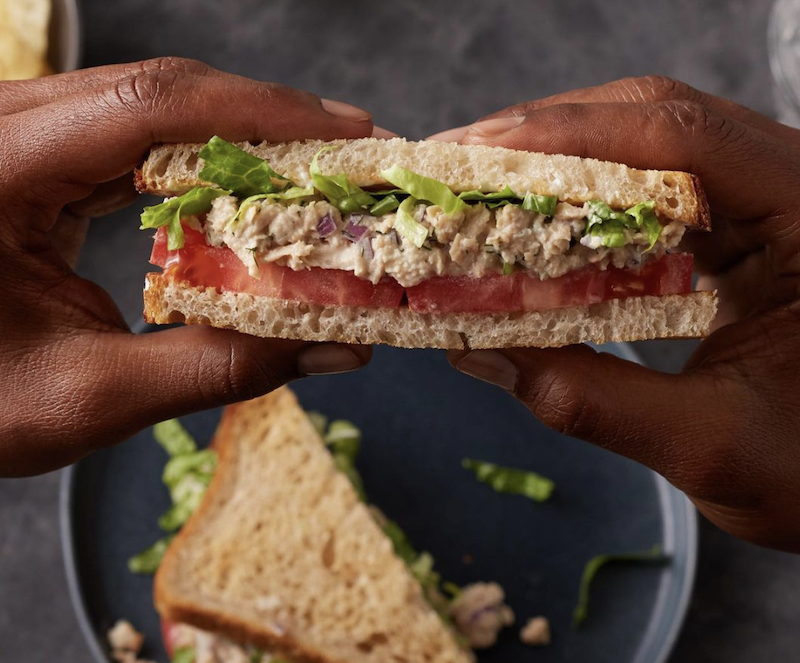 Good Catch