The glazed Apple Hand Pies These delicious baked goods are perfect for the fall. And in about 30 minutes, you'll have one of these delicious baked treats in your hands!
Love easy apple desserts? Try our mini apple pie for another quick and easy treat! Try our apple fritters next. The vanilla glaze at the top is amazing!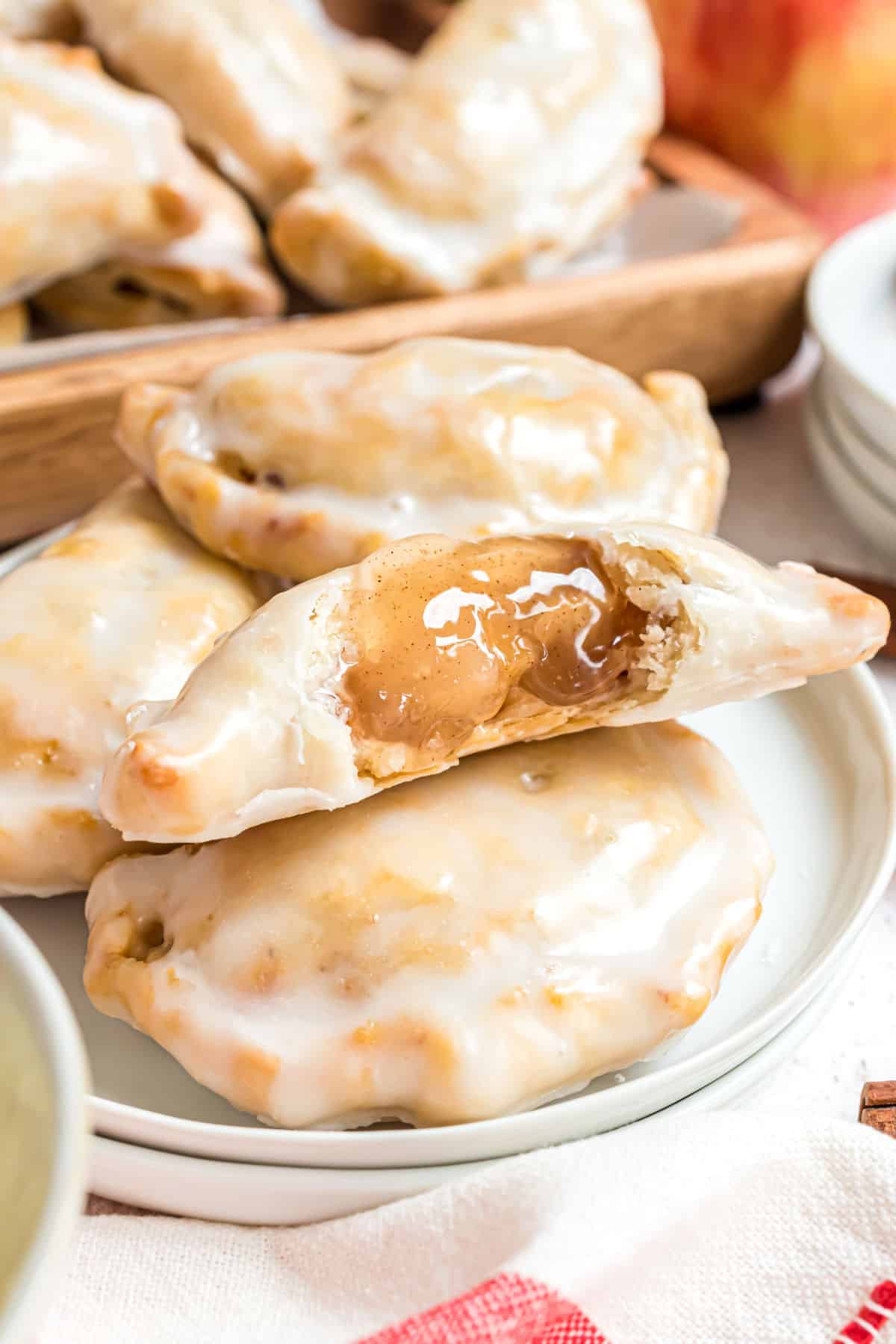 Table of contents
Why this recipe is the best
Ingredient Notes
How to Make Apple Hand Pies
Tip and Tricks
Recipe FAQs
Additional Hand Pie Recipes
Apple Hand Pies Recipe
Why this recipe is best
My favorite fall activity is visiting the pumpkin patch or apple orchard. There is something about this that screams "welcome fall" to me!
And by "something" I totally mean the food.
These places have some of my favorite food, from apple cider donuts to hot pumpkin chili served in a breadbowl. Unfortunately, we don't go more than once or twice a season, so I've got to make these treats at home instead.
It's a rough life, having to recreate my favorite desserts at home (like this Apple Crumble Recipe). The taste-testing, the trial-and error. Kidding. My job has many perks.
Instead of making a huge Apple Pie, I thought why not make a smaller version that is portable?
These are the best of the best Apple…