This recipe for blueberry-chicken chopped salad is full of a zesty mixture of ingredients, and it's tossed with lemon vinaigrette.
This blueberry salad is my favorite to make when fresh berries are available. ♡
It's an oldie-but-goodie here on Gimme Some Oven. The original recipe was published nearly a ten-year-old! Even after all these years, this salad is still one of my favorites and a tasty staple in our rotation.
The choice of protein here is completely up to you — I love making this salad with pan-seared chicken, but it's also delicious with steak, salmon, shrimp, roasted chickpeas, or you can leave out the protein entirely. We'll build the salad with a base of your favorite chopped greens, nuts, diced red onion, crumbled goat or feta, lots of fresh blueberries, and then give it a toss with my everyday dressing. And the result is a sweet, savory, tangy, fresh balance of flavors that I'm certain you are going to love.
So the next time you're craving a big green salad, grab some fresh blueberries and let's go!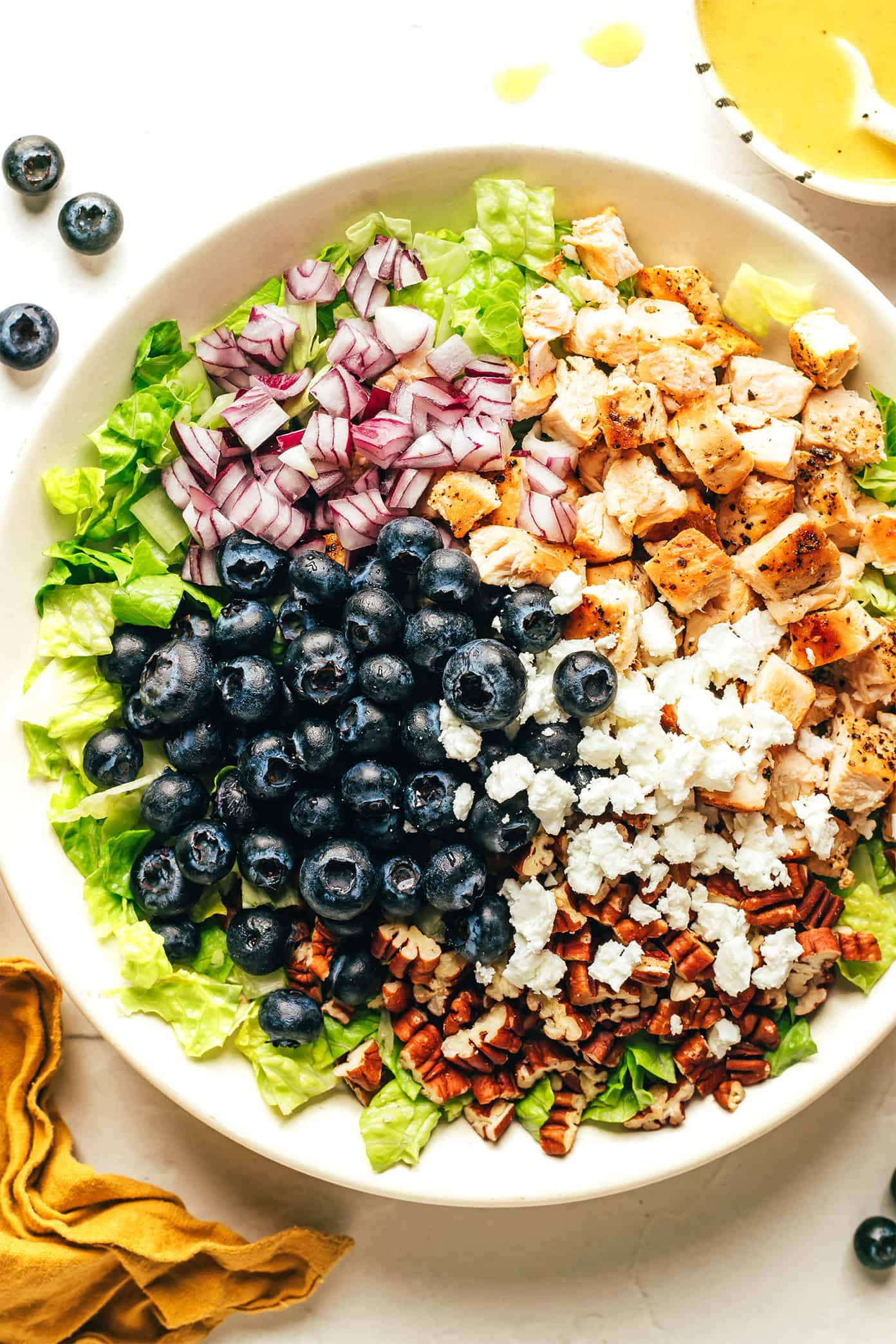 (more…)