This burrata appetizer has a delicious flavor explosion made of juicy cherry tomatoes, sweet dried dates, and a tangy, balsamic kick. Topped with creamy burrata cheese, it's pure indulgence. It's perfect for parties, or to treat yourself whenever you feel like it!
Are you looking for some more delicious appetizers to make with a skillet? Next, you can try this shakshuka. They're both so delicious and flavorful.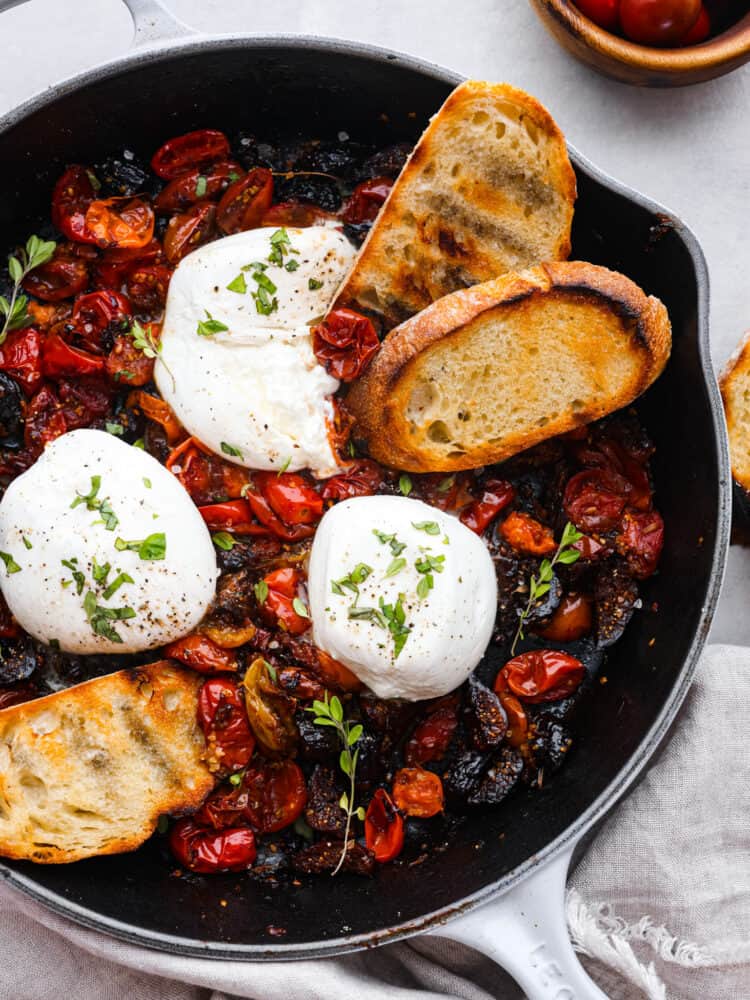 Burrata and Tomato Appetizer
You've got to try this burrata appetizer – it's seriously delicious! Imagine a pan of juicy cherry tomatoes, sweet dried dates, and creamy Burrata cheese. This dish is similar in taste to caprese, but with cherry tomatoes and Burrata. It's also served warm and is perfect for serving with toasted bread or crackers. It's seriously one of the best flavor combinations I've had in a minute. The best part is? It's You can also see our other articles. Easy to make! Just toss everything in a skillet, let the flavors meld together, and you're good to go. There's no fuss, just yumminess.
Trust me, once you try this tomato and burrata appetizer, you'll be hooked! It's perfect for any gathering or a quick treat for yourself. Serve with toasted baguette or crostini ,…