Breaded, crispy chicken cutlets with a delicious seasoning are pan-fried to a golden brown. This classic Italian recipe is quick, easy and will become a favorite weeknight meal!
My family loves chicken and I am always looking for simple chicken recipes to make for them. Because the cutlets of chicken Milanese are thin, they cook quickly. I love it when dinner doesn't require a lot of cooking time! You can try some of my easy and fast chicken recipes made in an air fryer, like this tasty recipe or these drumsticks. This recipe is one of my favorites for slow-cooker cooking chicken.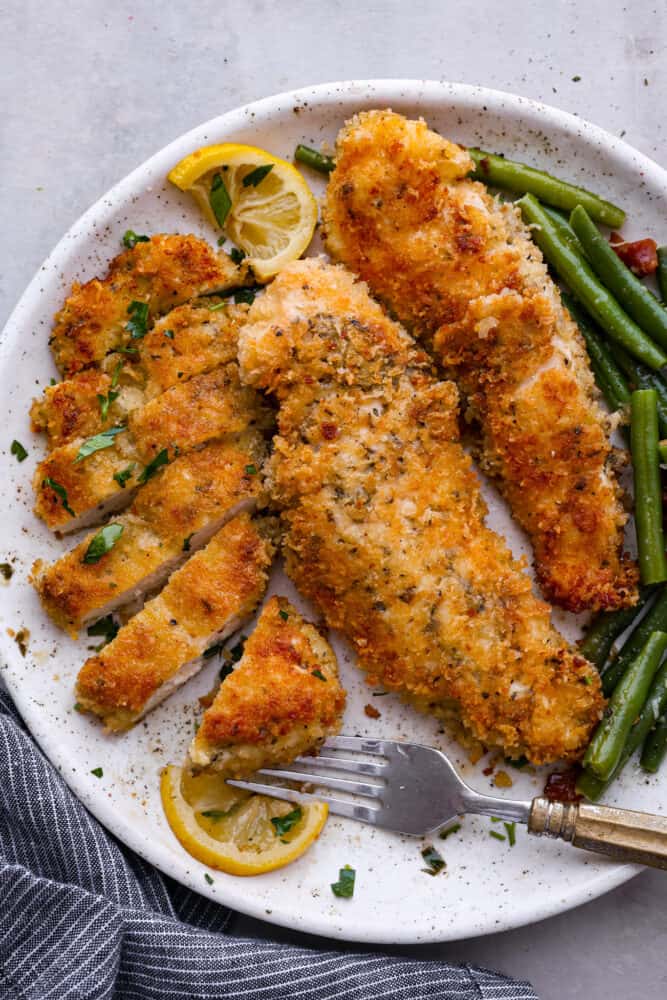 What is Chicken Milanese?
The chicken Milanese originated in Milano, Italy. It is a thin piece of meat that has been breaded, fried and then re-breaded. This dish can be made using veal or even pork, but our favourite is chicken. The outside of the breading becomes crispy and golden, while the inside remains moist and tender. To add flavor, I use parmesan and seasonings. My recipe will be loved by you!
I love the versatility of chicken Milanese because it is delicious and simple. It's a perfect meal for a busy weeknight or to impress dinner guests. This recipe pairs well with almost any side dish.