The sweet and salty potato chips cookies taste even better after dipping them in melted dark chocolate. You've never tasted anything like Chocolate Dipped Potato Chip Cookies!
Chocolate is the best! Oreo Cookies with Chocolate Dipped are amazing! Or try some Buttercream Truffles, it's basically frosting dipped in chocolate!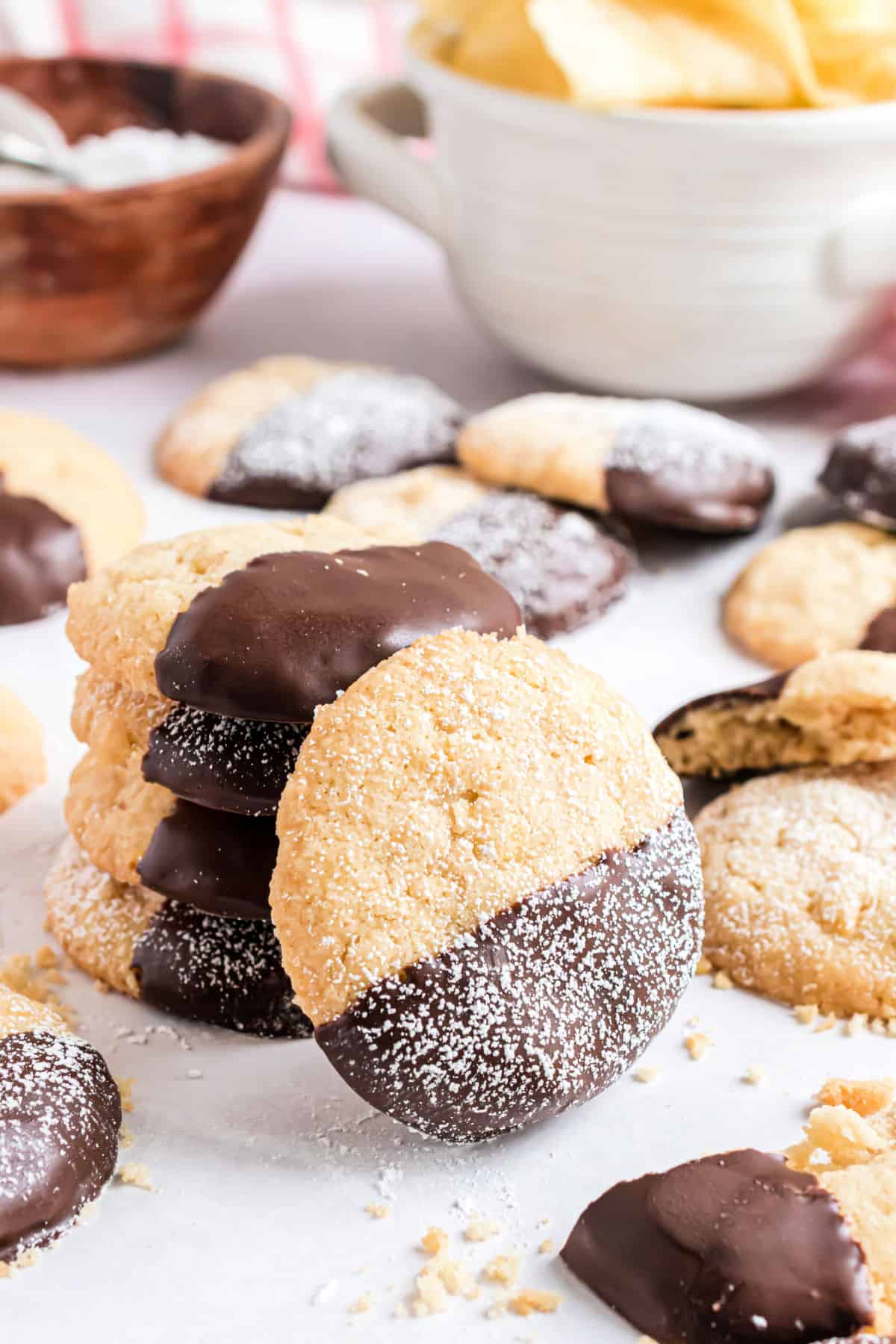 Table of Contents
What are potato chips cookies?
Ingredient Notes
How to make potato chip cookies
Useful Tips and Tricks
Recipe Notes
More Easy Desserts:
Chocolate Dipped Potato Chip Cookies Recipe
What are potato chip cookies?
I have been making potato chip cookies for as long as I've been married. I was introduced to butter cookies by my mother in law many years ago.
If you've never had these cookies before, they're a simple butter cookie with crushed up potato chips folded into the dough.
Original recipe produces soft, buttery cookies that are crunchy on the inside. Yum. Similar to pecan sandies.
But I took it one step further.
Double chocolate chips cookies are delicious. Like our oreos covered in chocolate and our ritz Cookies. Why not try it with these cookies?
So I did. Guess what? The best part?
It is true that this Sweet and salty combo It was almost perfect.