My decadent Chocolate Pecan Pie This holiday classic is elevated to new heights. This classic, sweet, sticky pecan pie is infused with semisweet chocolate to create a mouth-watering taste and texture.
You love chocolate and pecans, right? We do too! Pecan pie brownies and pecan pie are the perfect match! Our easy pecan pie truffles are dipped into a white or dark chocolate coating to impress your guests.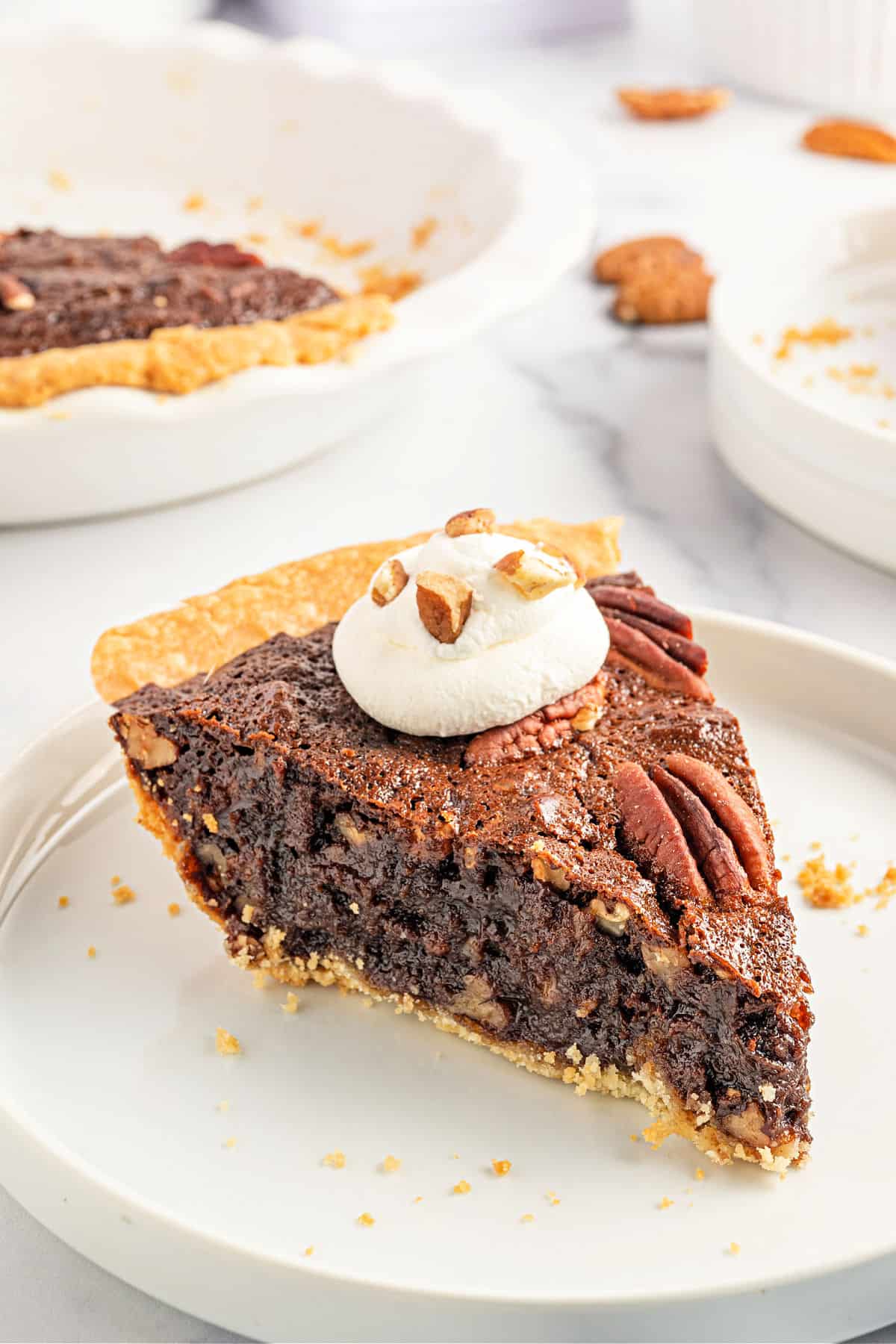 Table of Contents
Why Chocolate Pecan Pie works
Ingredient Notes
Simple Instructions
Useful Tips and Tricks
Serving Suggestions
Recipe FAQs
Enjoy More Holiday Favorites
Chocolate Pecan Pie – Recipe
Why Chocolate Pecan Pie works
This Chocolate Pecan Pie will make you want to eat it all.
Enjoy our homemade pecan pies.
The combination of caramel-flavored filling, crisp pecans, and flaky pie dough is irresistible. Today's recipe we added in chocolate, for the ultimate treat.
This recipe is very effective for a number of reasons.
It's a cinch to make. With a pie filling that gets mixed in one bowl and doesn't require a stand mixer, you can get this pie in the oven pretty quickly.
Save time by using a crust that is already made. You have the option here to use a store-bought crust if you don't have time to make your own (or…