A Croque Madame is a tasty French sandwich made with béchamel sauce, melty cheese, ham, and a sunny-side-up egg on top. You should definitely give it a try if you're looking for a new delicious brunch recipe!
Want to know how to make more delicious sandwiches for lunch? Make a homemade pork tenderloin, Cuban, or monte cristo sandwich!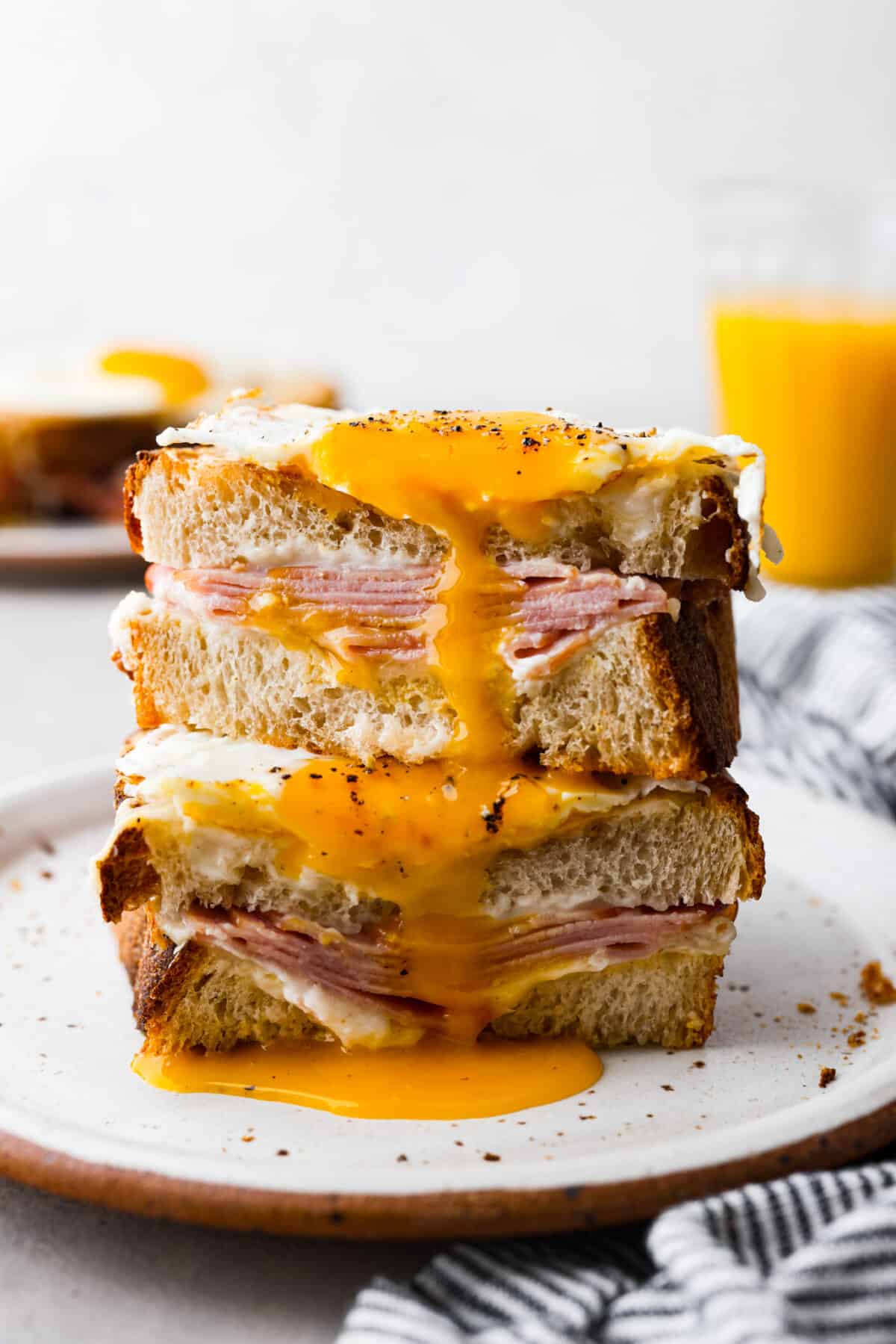 Croque Madame Recipe
Croque Madames are a variation on the classic ham and cheese. It's got layers of ham and gruyere between crispy sourdough bread, but what makes it special is the creamy béchamel sauce poured on top, and a fried egg crowning it all. Doesn't that sound like the best combination?
If you're looking for a tasty lunch that's a bit fancy but totally worth it, you should definitely try a Croque Madame. It's seriously SO delicious, with that crispy bread, yummy ham and cheese, creamy sauce, and a delicious fried egg on top. It's a French classic for a reason, and once you taste it, you'll know why!
Croque Madame vs Monsieur
So, what's the difference between a Croque Madame and a Croque Monsieur? Both are very similar. A Croque Monsieur is basically a monsieur with an added egg!
Ingredients You'll Need
Have you ever wanted to have a fancy…