This easy cherry pie will be a great addition to your Thanksgiving dessert menu! With a buttery lattice crust and juicy filling, you won't be able to stop after one piece.
It's pie season! Try your hand at making at making some from scratch this year, I know you'll love how they turn out! Some of my favorite recipes are grandma's famous pumpkin pie, caramel apple pie, and raspberry pie!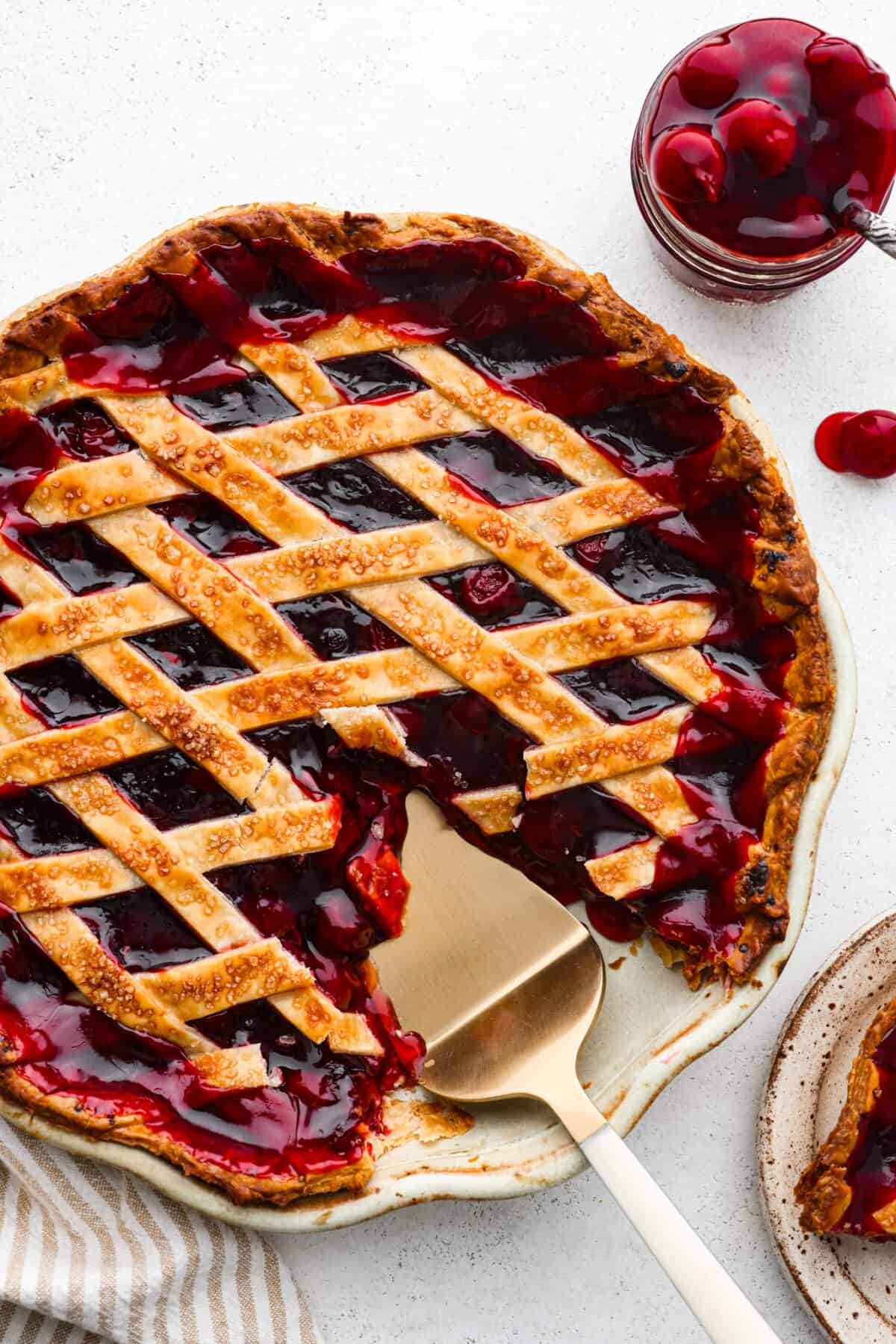 Easy Homemade Cherry Pie
This pie is incredibly delicious and easy to make! Plus, the pie is incredibly easy to make.his pie could double for either upcoming holiday – Thanksgiving OR Christmas. I'm leaning more towards Christmas though because that vibrant red color just screams Christmas to me! You probably already have your menus planned for Thanksgiving. Are there any last-minute planners? I know I'm guilty!
There are basically two things that make this pie so simple. The pie crust is the first thing to make. While the crust is homemade, it's just 4 ingredients (one of which is water and another is salt!). It's foolproof and incredibly easy. It always turns out perfect, flaky and buttery. Next I used cherry pie filling that was already made. It's so much quicker than…