This creamy chicken and rice dinner is made in one pot and ready on the table in 30 minutes! It's an easy dish made with simple pantry staples, yet so creamy and satisfying.
[feast_advanced_jump_to]
Why You'll Love This Dish
Raise your hand if a one-pot dish made with simple ingredients sounds like a great idea on a busy day! This budget-friendly dinner recipe is made with pantry staples: rice, stock, garlic, onions, carrots, simple seasoning, and chicken (breast or thighs). I add milk and Parmesan to make it creamy and rich. Everything cooks in just one pot which means less cleanup!
This dish is not only quick and easy to make on busy weekdays but also simple and comforting on a relaxing weekend when you want to read a book, watch a movie or enjoy the outdoors instead of standing in the kitchen. It's also a great meal to make for a family in need, someone that just had a baby or feels under the weather.
Ingredients: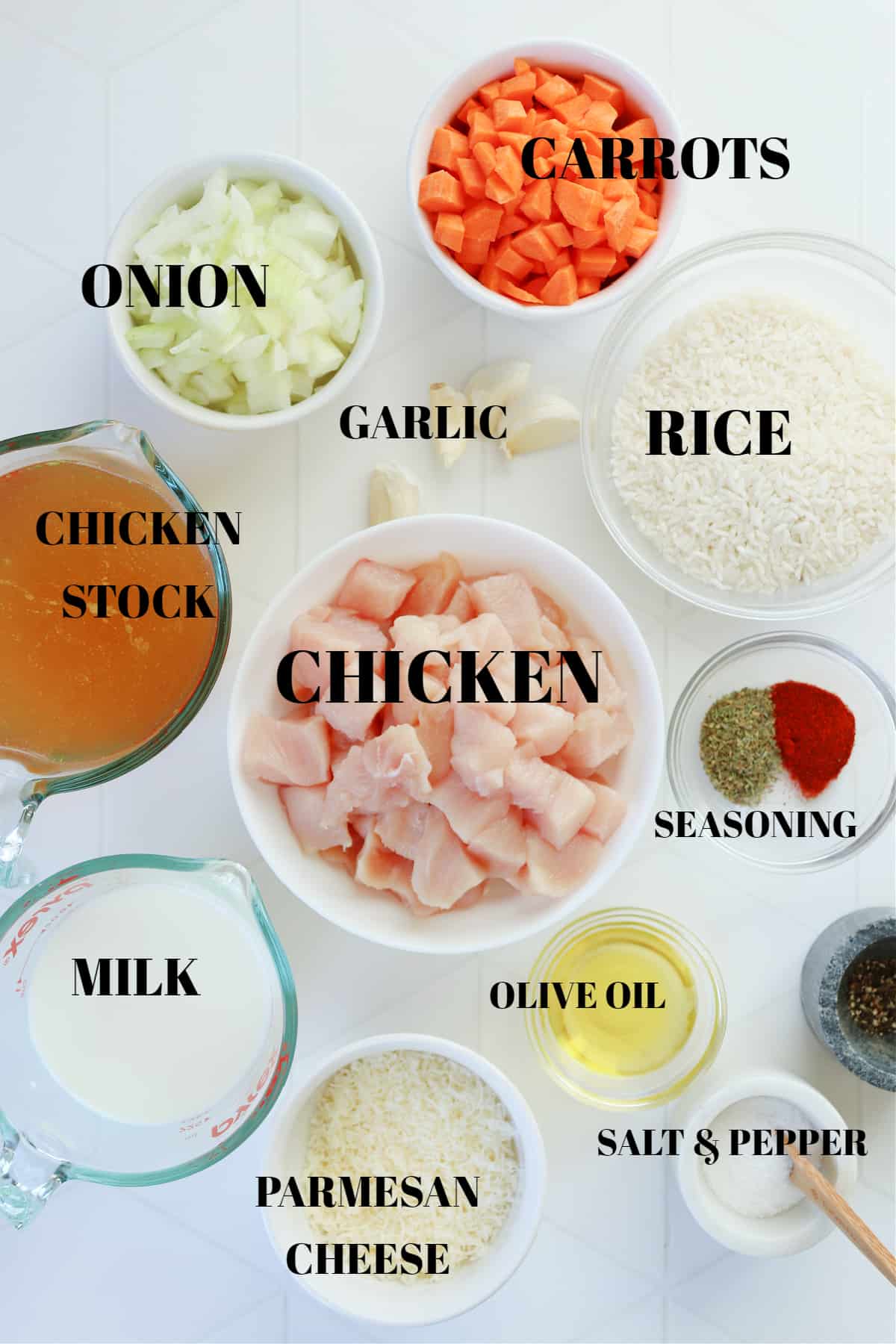 chicken: skinless boneless chicken breast, cut into pieces; you can use chicken thighs as well;
rice: long-grain white rice is my go-to for one-pot dishes;
veggies: garlic, onion, carrots make a simple trio; add frozen corn, peas, or green beans if you like;
chicken stock: I…