This simple beef recipe is easy Taco Casserole This casserole has all the best things about tacos, and it can be made ahead of time so you can bake it when you're ready. This casserole is loaded with your favorite taco ingredients, including seasoned ground beef and Doritos tortilla chips. It also includes black beans, corn, and gooey, melted cheese.
[feast_advanced_jump_to]
This dish is why you'll love it
This is the new Taco Tuesday dinner. I have been changing it up lately, and I think I've found the perfect dish. This simple beef taco casserole has all the basics of tacos: ground beef, taco seasoning and black beans. It also includes cheese, tortilla chips, or broken taco shells. All of it is baked together until the cheese melts. You can top it with your favorite taco toppings such as fresh lettuce, tomatoes, avocados and cilantro.
You can make the casserole ahead of your meal and bake it right before you eat it. It's a great choice for meal prep!
Ingredients: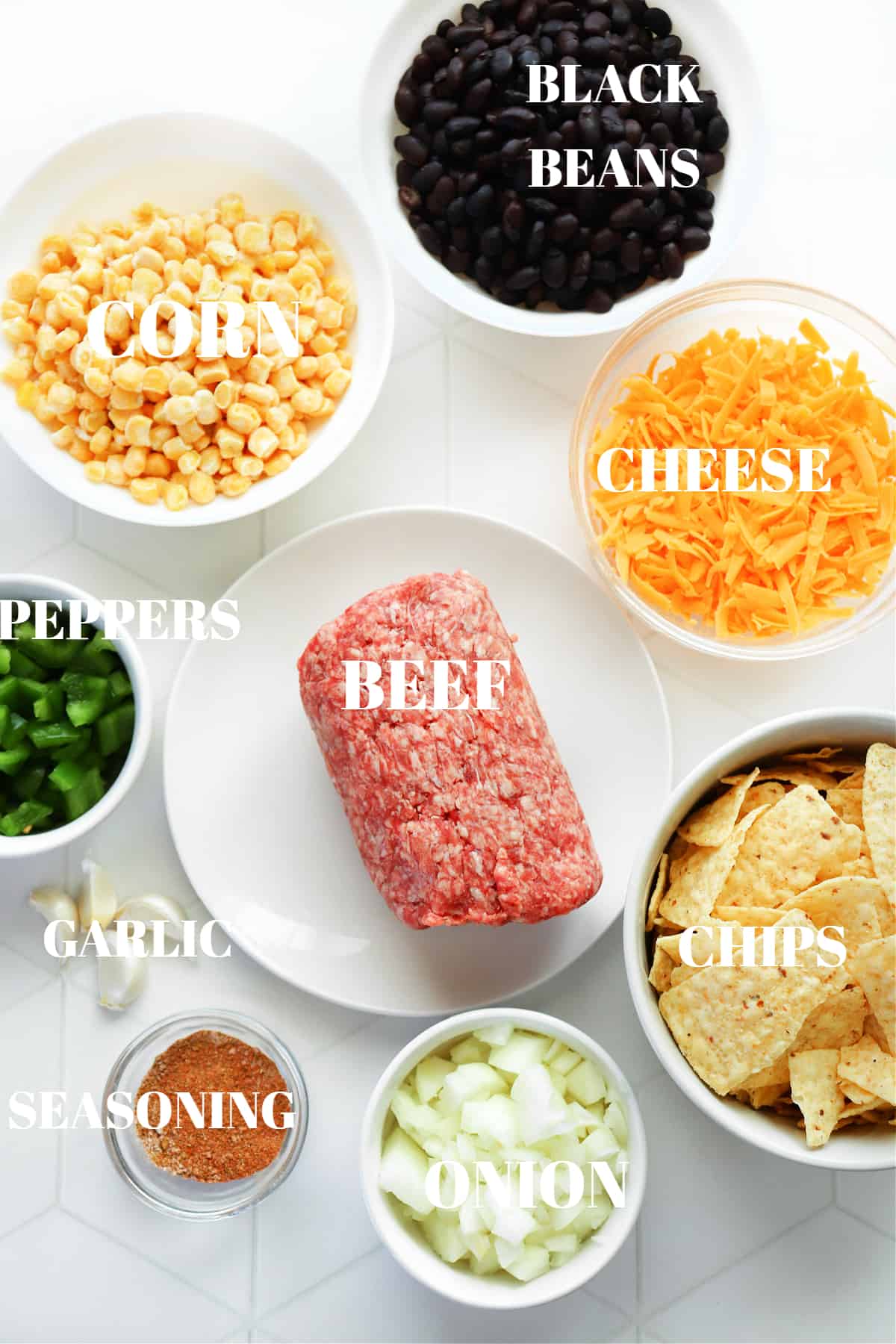 MeatUse lean beef, ground turkey, and chicken
Seasoning: I used my homemade taco seasoning.
vegetablesGarlic, onion, green bell Pepper, garlic, and corn (frozen fresh or canned).