Fantasy Fudge This sweet family tradition is sure to please. This creamy, soft chocolate fudge dotted with walnuts is a treat that's enjoyable at any age. Best of all, it's perfect for sharing and gifting over the holidays!
These homemade Christmas candy recipes will make any candy store jealous. Add some of these to your Christmas menu, such as peanut butter fudge and English toffee.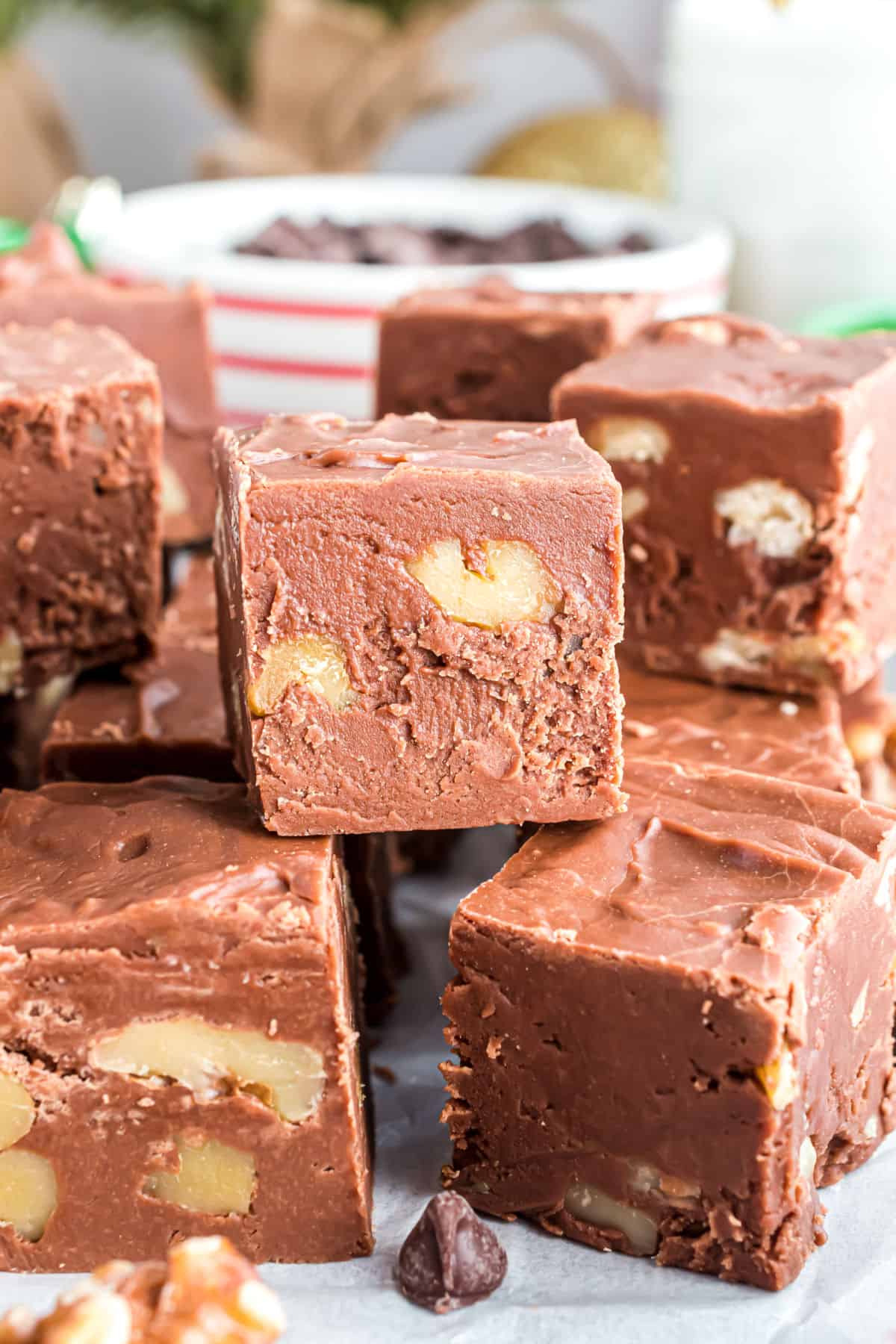 Table of Contents
Why Fantasy Fudge works
Important Ingredients
Easy Instructions
Tip and Tricks
Recipe FAQs
Other Holiday Recipes
Fantasy Fudge Recipe
Why Fantasy Fudge works
I've found that this classic fudge recipe never goes out of style. It's a foolproof recipe that's easy for anyone to make right at home, and you'll only need seven ingredients.
In my house, it's also the perfect treat for sharing. The fudge is great for gift baskets and can be sent by mail.
It's super easy to make! This simple recipe doesn't require expert candy-making skills to get a fantastic result. Instructions are simple and there is no need for a candy thermometer.
Preps under 15 minutes. This recipe takes the longest to prepare because you have to wait for the fudge set.
It melts when you bite into it! This fudge is…