There's nothing better than beefy, cheesy hand-held sandwiches dipped in buttery au jus. These are irresistible French Dip Sliders Here are some of the best foods to eat on game days.
Easy and enjoyable, sliders make great snacks or dinners. These buffalo chickens sliders are full of flavor and tasty to eat. Next, try our turkey cheddar sliders!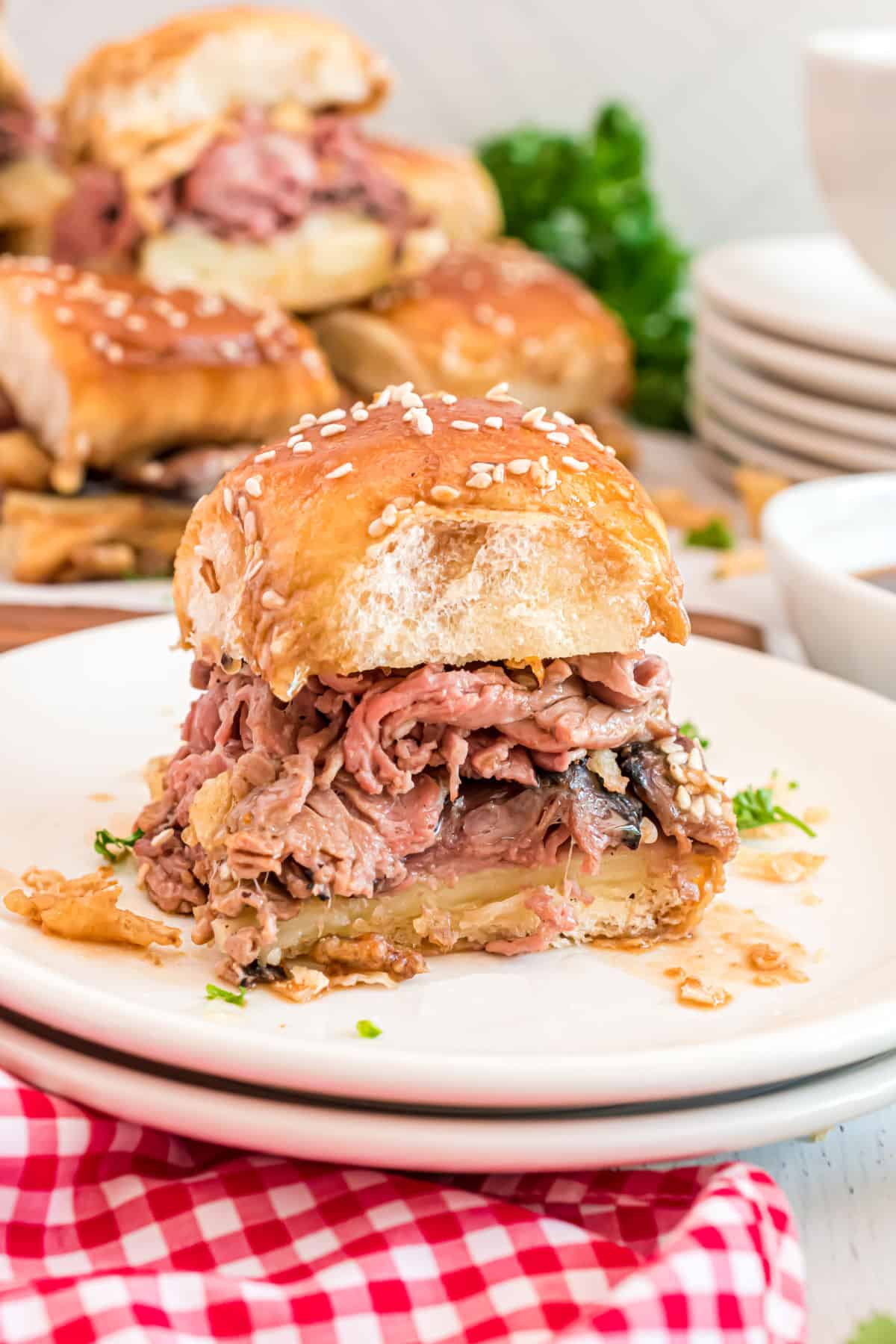 Table of Contents
Why French dip sliders are the best
Ingredient Notes
Simple Instructions
Tip and Tricks
Serving Suggestions
FAQs about Recipes
Other Easy Dinner Recipes
French Dip Sliders Recipe
Why French dip sliders are the best
We have taken the classic french dip and made it easier (and even more delicious)!
These sliders are great for any occasion. They're filling enough for lunch, dinner, or a game-day snack.
Assembly is easy with pre-made components.
In less than 30 minutes, you'll have 12 sliders, hot, out of the oven.
The French Dip Sliders, before they are cooked, are coated with au jus. The sandwiches become juicy, tender and buttery.
Serve them with some homemade fries and blue-cheese dressing.
Ingredient Notes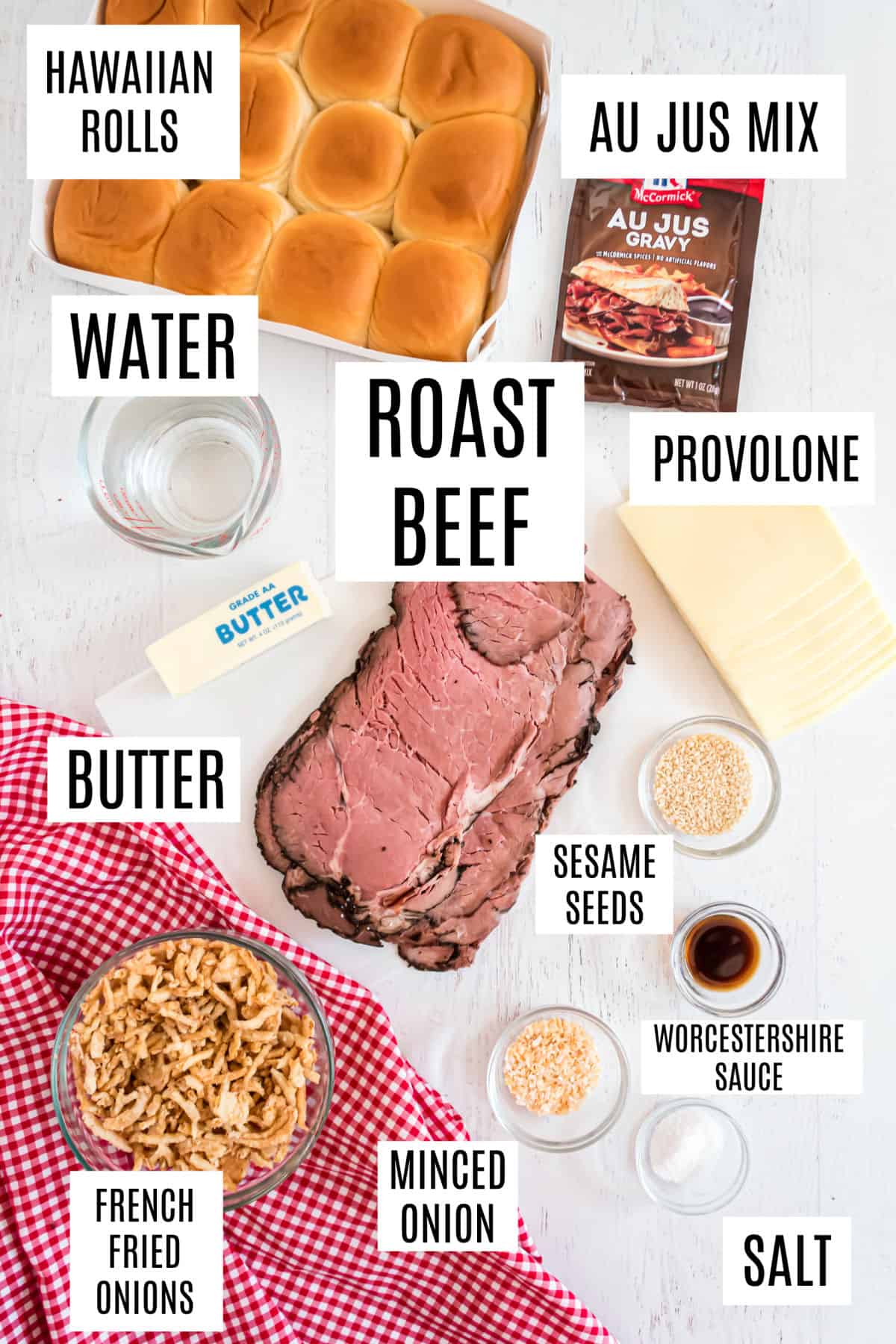 For a complete list of ingredients and quantities, please refer to the recipe card.
Rolls – Use any slider rolls that you want. Hawaiian sweet rolls is my favorite…