Enjoy this flavorful, hearty dish. French Onion Soup Recipe It's a bowl of pure comfort any night of week. You'll love the sweet onions, rich broth and toasted cheese on top!
Love today's soup? You've got to try our instant pot french onion soup next. The same great taste in less time. Or give our delicious pasta e fagioli a try soon!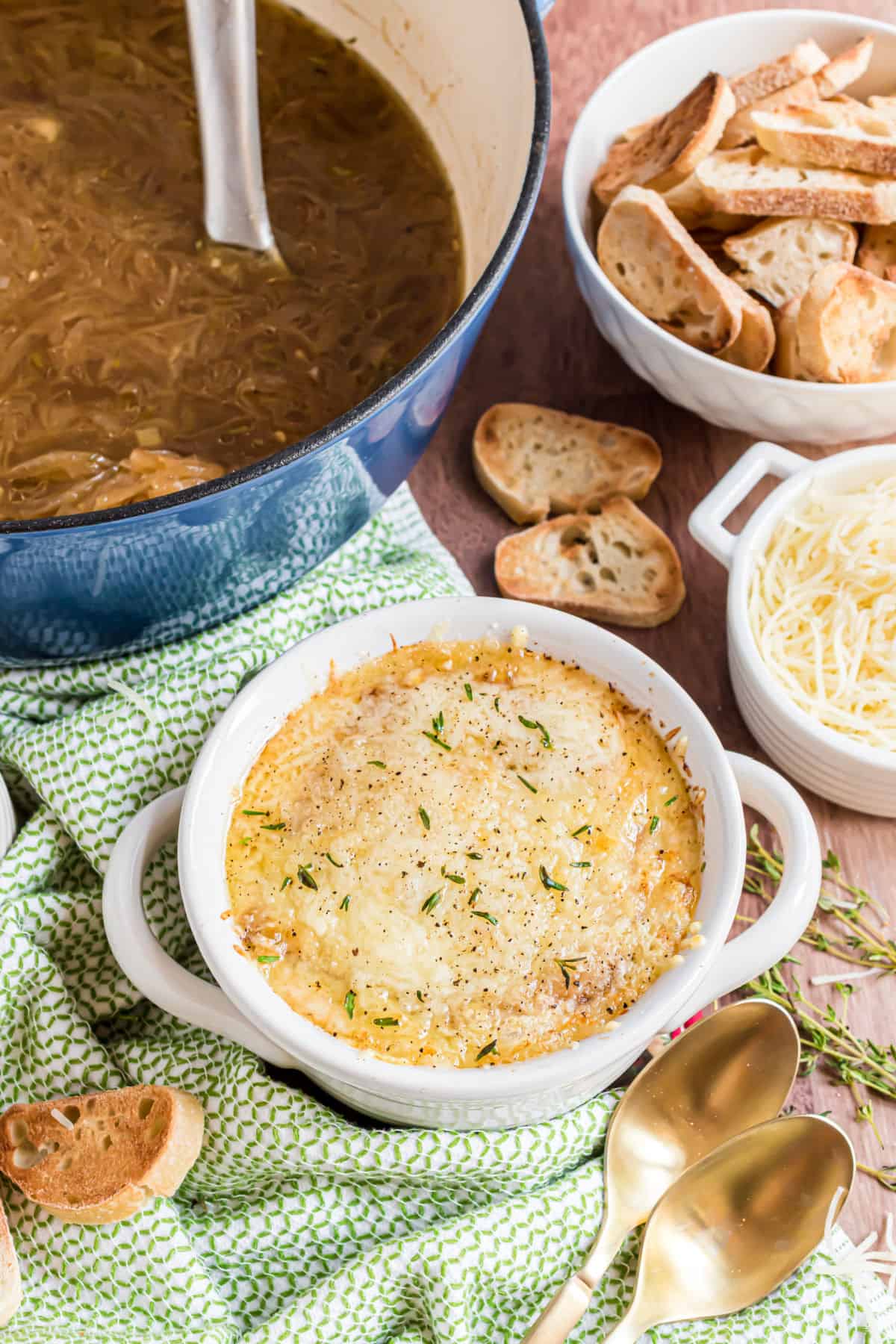 Table of Contents
This recipe is the best
Important Ingredient Notes
How to make French Onion Soup
Tip and Tricks
What to Serve With French Onion Soup
More Easy Dinners
French Onion Soup recipe
Why This Recipe is Best
This past year I've been working my way through classic recipes. I've been working my way through classic recipes over the past year.
Over the years I've been blogging, I've found that Dinner inspiration is what you desire.
And while I definitely would not define myself as a great chef or savory cook…I do think that the dinner recipes you'll find on my website here are easy enough for a new cook. Even a master chef can enjoy these recipes!
This being said, I've had a recipe on my to-do list for a long time. French Onion soup. I've avoided making it, let alone sharing a recipe because I thought, it's too hard.
You guys, just…