Grilled Tuscan Pork skewers are made from tender, flavorful pork tenderloin, and paired with summer vegetables to enhance the texture and flavor. Your taste buds will be left wanting more. This recipe is sure to take your summer grilling experience to a new level!
Grilling season is great because it's not always about the meat! Try out this Grilled Avocado Recipe, or this Caramelized Cinnamon Brown Sugar Grilled Pineapple.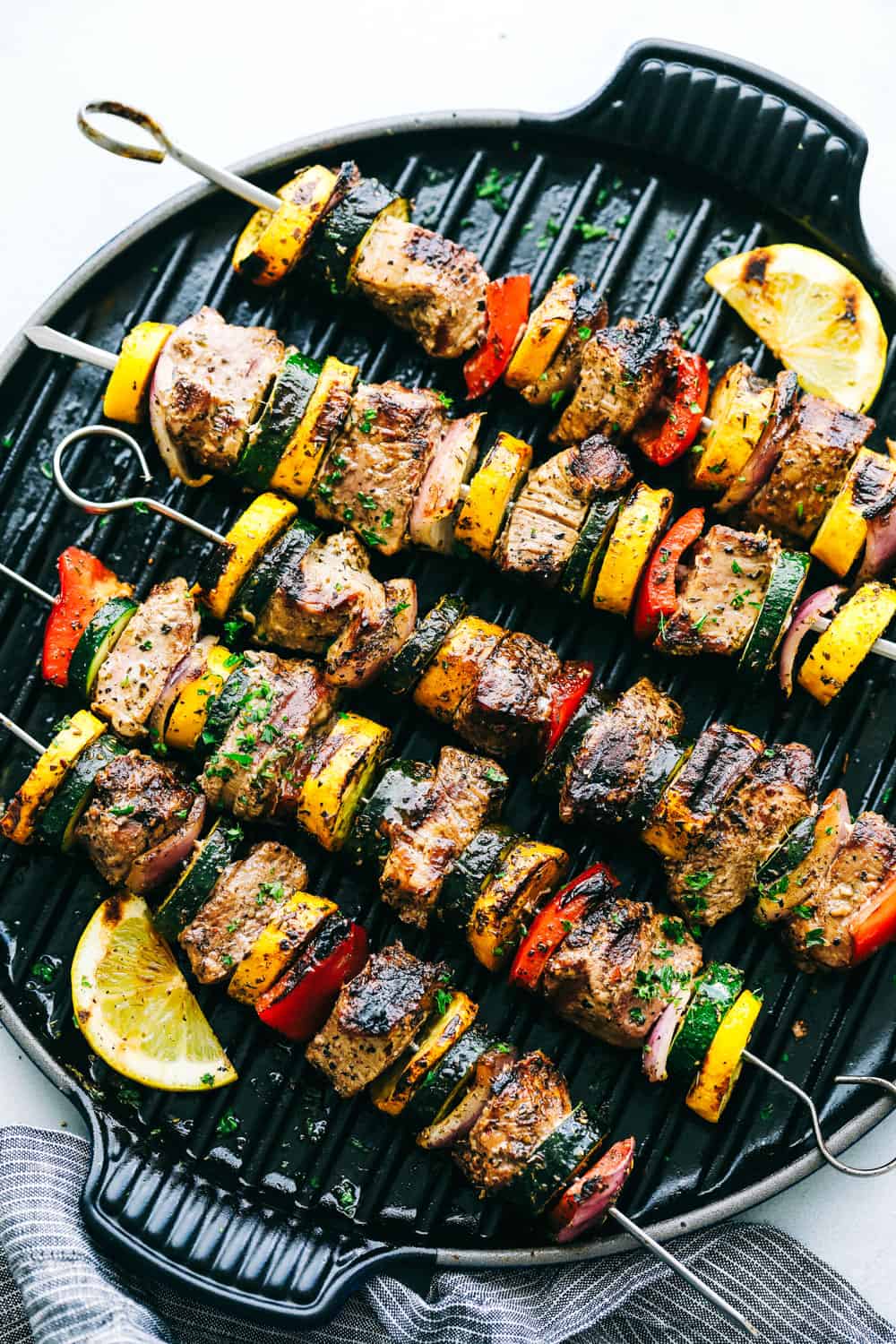 Tuscan Pork Skewers
The Tuscan Grilled Pork Skewers were a hit! amazing! This pork is so tender and flavorful. Each bite is so full of texture and flavor, it takes my taste buds to the moon. Add the tasty veggies on skewers and you have an entire meal in one!
I love using marinated fresh pork, and it is my go-to for a quick and simply delicious meal because it is high quality and conveniently pre-seasoned with no artificial ingredients. With the prep work already done for you, you can put together a meal in about 30 minutes or less. You can simply grill, roast, sauté, or slow-cook it for any style of dish, any night of the…



Read more…