Homemade Spaghettios and Meatballs made in the slow cooker! It's a childhood favorite that you'll love any any age.
Everyone needs a few kid friendly recipes that adults will love, too. My Panera Macaroni and Cheese Recipe gets rave reviews from everyone who tries it! And of course a batch of easy Broccoli Cheese Soup is always a hit too.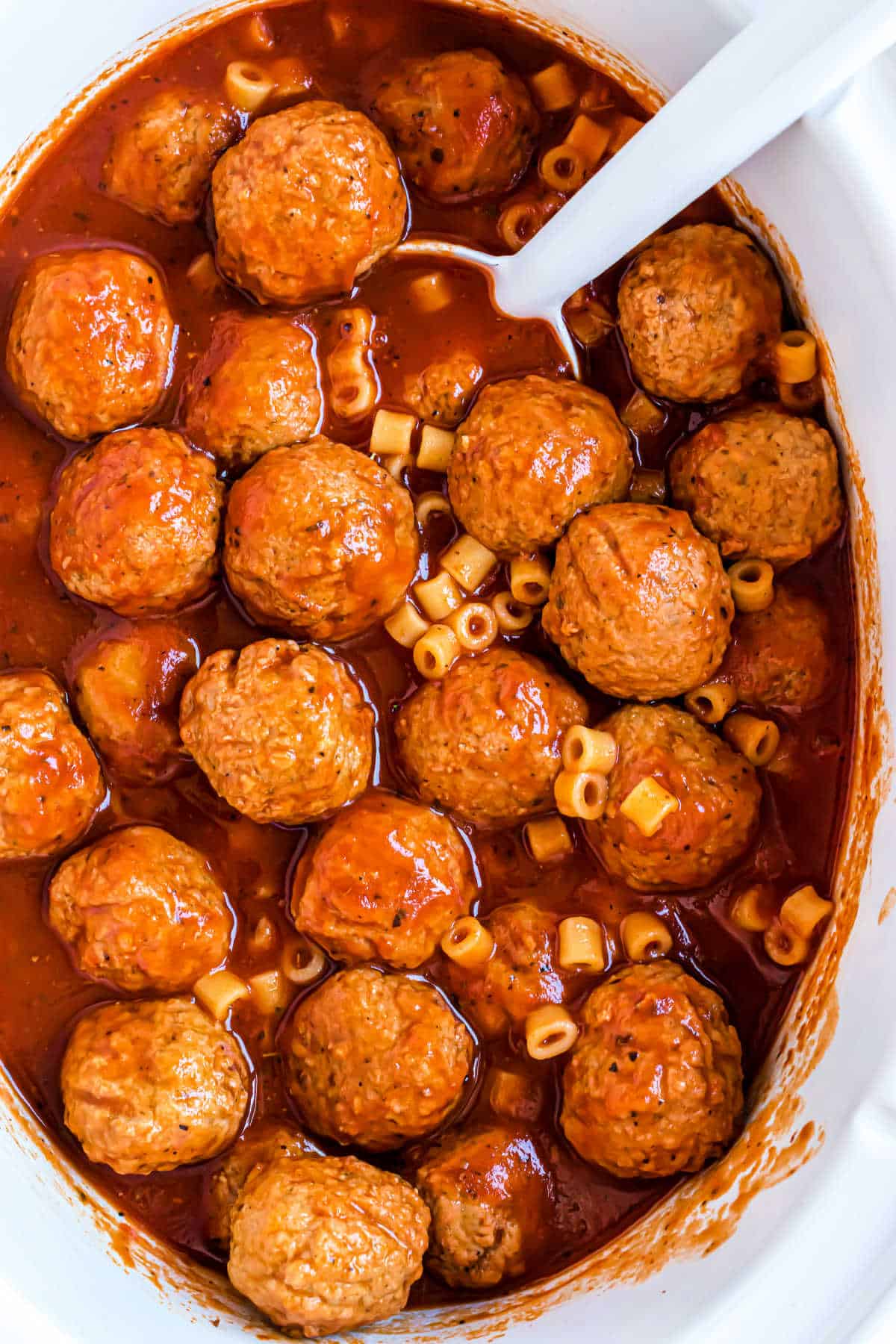 Table of Contents
Why This Recipe Works
Ingredient Notes
Tips and Tricks
Recipe FAQs
Serving Suggestions
More Easy Dinner Ideas
Homemade Spaghettios and Meatballs Recipe
Why This Recipe Works
Put down the can. Make these homemade copycat spaghetti-o's in the slow cooker instead!
This is an easy twist on classic spaghetti and meatballs.
Made with ditalini noodles, just like the original spaghettios.
No added sugar or preservatives!
You can use store bought meatballs, turkey meatballs, zucchini meatballs, or your favorite meatball recipe.
Only 5 minutes of prep time.
Let it cook all day long and sit down to a delicious meal at dinner time!
I recently tasted a bite of canned spaghetti-os for the first time in ages. I'd totally forgotten how downright SWEET they taste.
This homemade version is so much better. All the nostalgic qualities of the one I…