Soft, chewy Lemon Brownies are a refreshing twist on a classic dessert. With fresh lemon in the brownies and a zingy glaze, they're irresistible! Perfect for summertime gatherings and picnics, you can have this easy recipe ready in under an hour.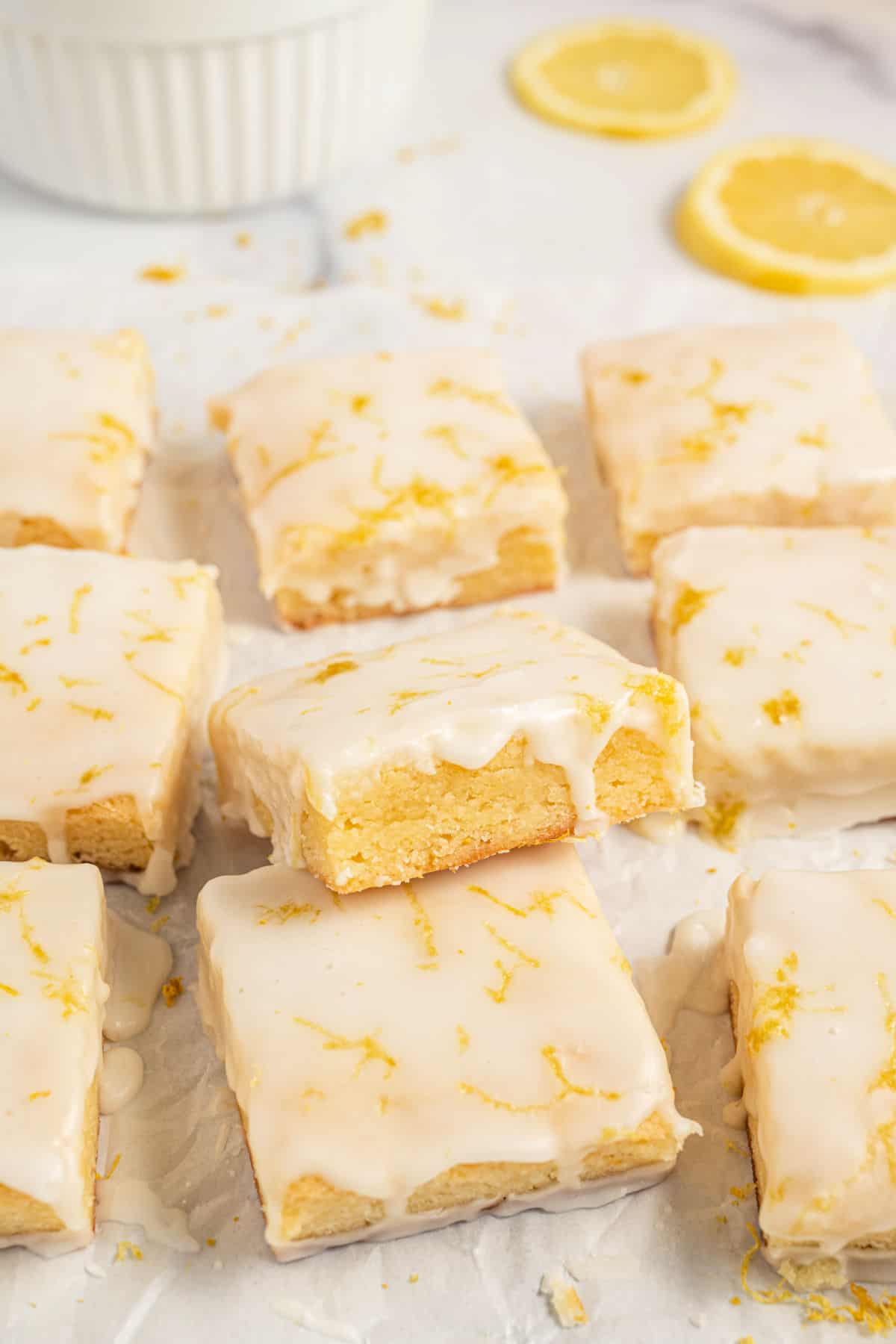 Table of Contents
Why Lemon Brownies Works
Ingredient Notes
Easy Instructions
Tips and Tricks
Recipe FAQs
More Easy Dessert Recipes
Lemon Brownies Recipe
Why Lemon Brownies Works
I love brownies, but sometimes I'm simply not in the mood for a fudgy chocolate brownie. Has anybody else experienced this? Surely I'm not alone.
Sometimes I crave strawberry brownies, and even white chocolate brownies are a delicious twist fromt he original.
With a classic brownie crumb and refreshing glaze, they'll satisfy a brownie craving even when you don't want chocolate.
Quick prep. With a fast prep time of just 15 minutes, these Lemon Brownies are ideal for when you're short on time but still want to make an impression.
A great make-ahead option for busy days. These brownies can be made in advance and stored in an airtight container, making them a convenient option for events, school lunches, and grab-and-go snacks.
Kids love them. Thanks to their brownie texture and…