You can also find out more about My Lemon Lush Dessert is layered with tangy lemon, creamy indulgence and a crunchy nut. It's an irresistible treat that's refreshingly bright, decadent and satisfying.
Strawberry lasagna is the favorite of readers who enjoy layered desserts! Try our chocolate-chip lasagna next if you have a sweet tooth for chocolate.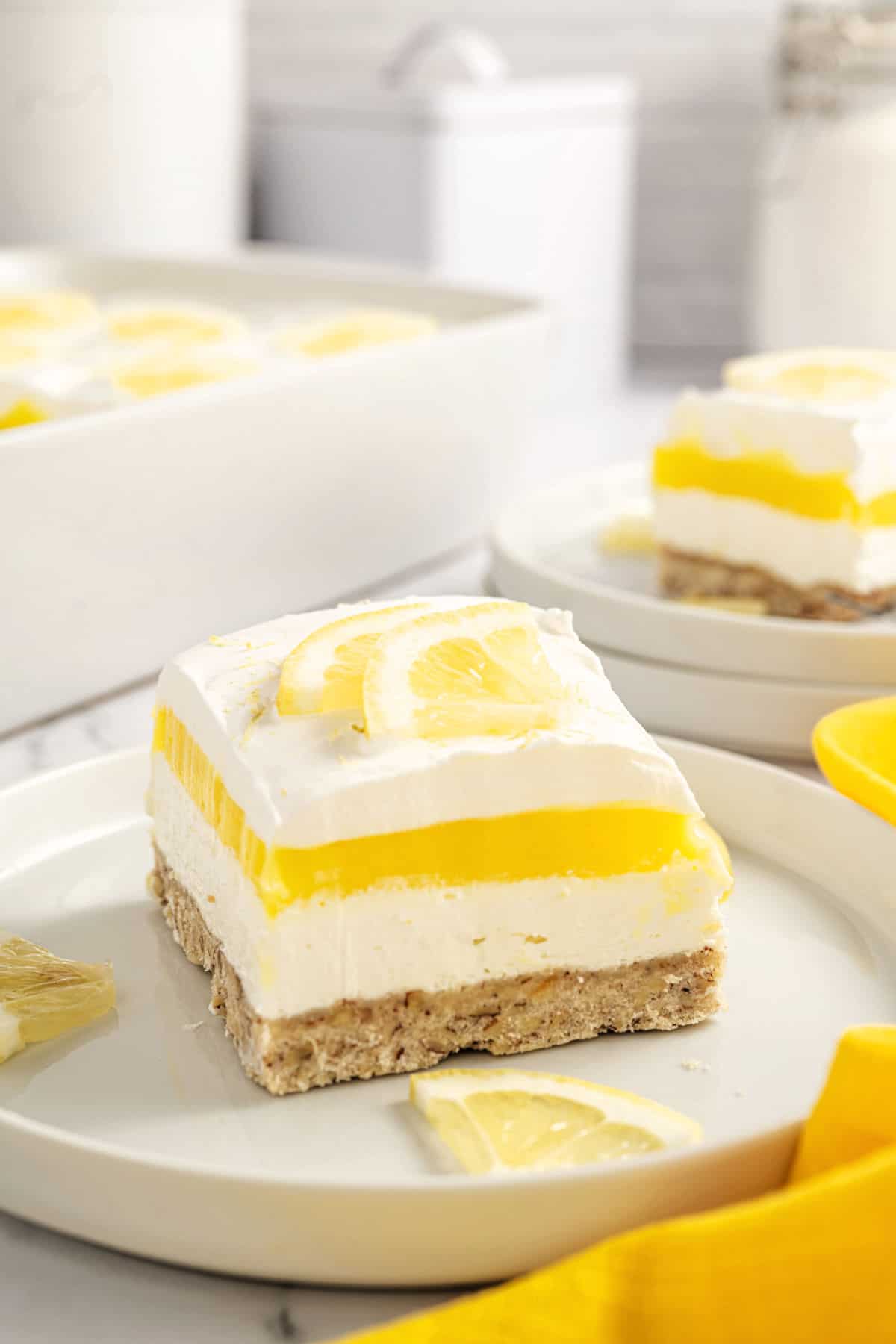 Table of Contents
Lemon Lush – Why it Works
Ingredient Notes
Simple Instructions
Useful Tips and Tricks
Recipe FAQs
More Easy Dessert Recipes
Lemon Lush Recipe
Lemon Lush Works
If you seeking a treat that is both sweet and refreshing, I think you'll find that Lemon Lush is always a good choice.
I love it because it's bursting with vibrant citrus flavor, velvety creaminess, and a satisfying nutty crunch.
Here are some reasons why you should try it.
Hassle–free. Instant ingredients and pre-packaged products make it easy to prepare this recipe.
It's good for the crowd. Whether it's a family dinner, a potluck, or a special occasion, this recipe is always a winner. It's impressive without being fussy. I've found that Lemon Lush is reliable as a crowd-pleaser.
Make-Ahead. Want a dessert to fit your schedule? The Lemon Lush can be prepared in advance to allow the flavors to blend…