Immerse yourself in the deliciousness of Luby's coconut meringue pie! A buttery, flaky crust cradles a luscious coconut custard filling, topped with a fluffy meringue cloud that's lightly toasted for an extra touch of indulgence. This pie has the perfect combination of sweetness and texture. It's a delicious dessert for any event.
This post contains links to affiliate sites. As an Amazon Associate I earn commissions on qualifying purchases.
What Makes the Luby's Coconut Cream Meringue Pie So Good?
Coconut may not be for everyone, but if you are a fan of coconut-flavored desserts, you'll definitely want to try making this copycat version of the Coconut Meringue Pie from Luby's. The thick, creamy filling and light, fluffy top, combined with the crispy crust, not only tastes great, but also offers a unique combination of textures. This pie can be made easily and is hard to resist.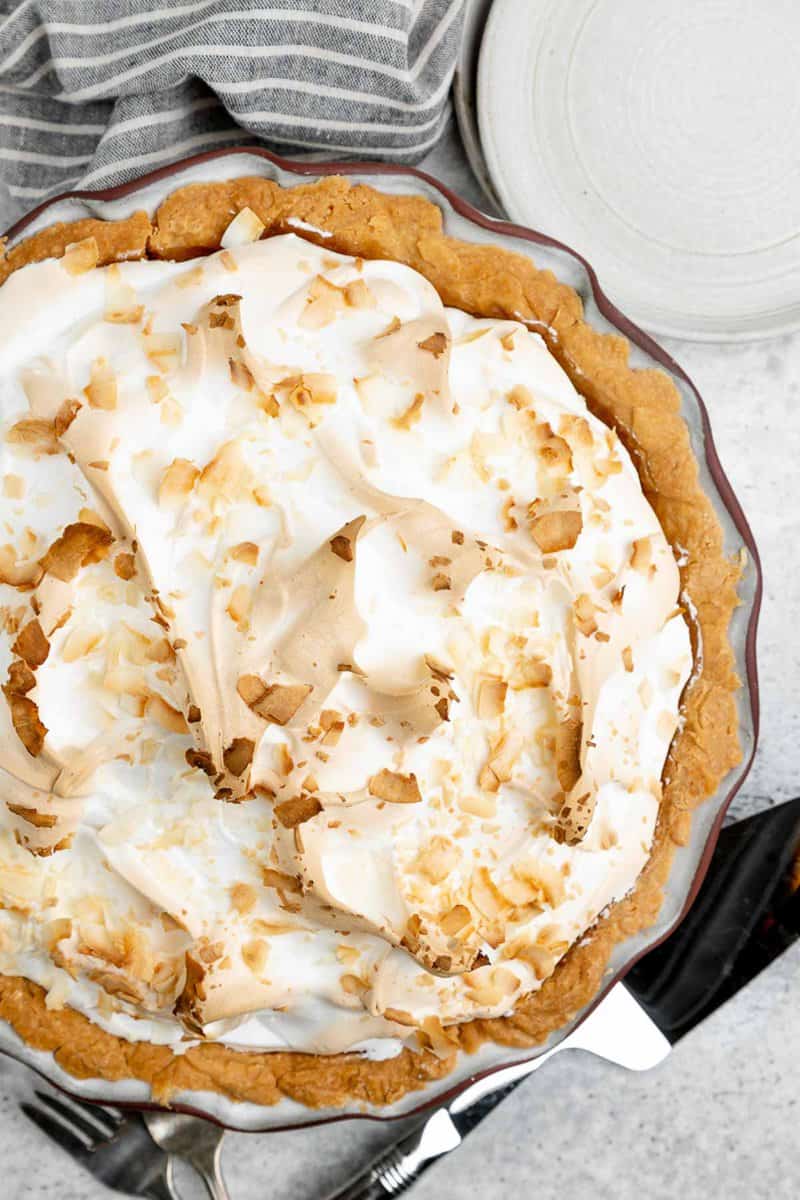 Why You Should Try this Recipe
Nothing's worse than a pie with a filling that won't even hold together long enough to make it to the plate. This recipe's coconut cream filling is creamy and sets up perfectly.
Add marshmallows to your filling. But that's…