The thick, fudgy gâteaux are a delicious treat. Mint Chocolate Chip brownies These brownies are decadent, rich and minty. This brownie stands out from the rest with its thick mint chip buttercream.
Do you love chocolate and mint together? Try our delicious mint chocolate chip muffins. You can also try this recipe for minty cookies.
Table of contents
Why this recipe is best
Ingredient Notes
Simple Instructions
Useful Tips and Tricks
Recipe FAQs
More Brownie Recipes
Mint Chocolate Chip Recipe
Why This recipe is best
Mint chocolate chips are a favorite in our house. Mint chocolate chip cake is a favorite of mine and my kids. They often request it for their birthdays.
Today, however, it's all about brownies. Whether you're looking for a St. Patrick's Day dessert or just need to satisfy a craving for mint and chocolate, you'll love these brownies.
Buttermilk Brownies
Topped with mint-green frosting
Garnished mini chocolate chips
Tastes like Andes Mint Cookies in brownie form!
Ingredient Notes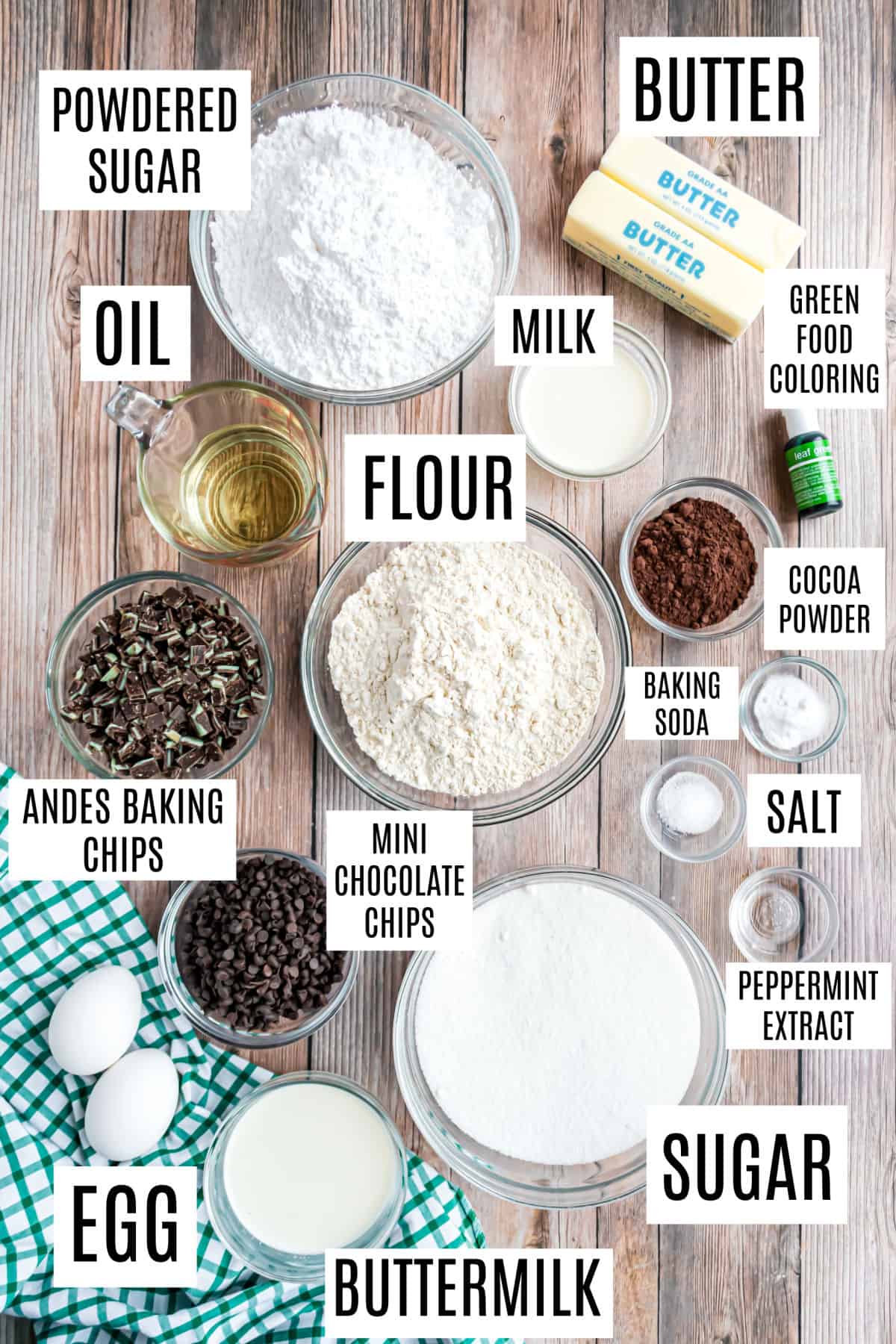 Dark chocolate cocoa powder It makes a huge difference to the taste of brownies.
Buttermilk The brownies will have a moist and fudgy texture. This homemade…