It's too hot to turn on your oven? This is what you do if it's too hot to turn on your oven No Bake Peanut Butter Eclair Cake. Chocolate graham crackers layered with peanut butter cups and ganache, pudding, and chocolate grahams.
If you love all things chocolate and peanut butter, you'll love these Peanut Butter No Bake Cookies too.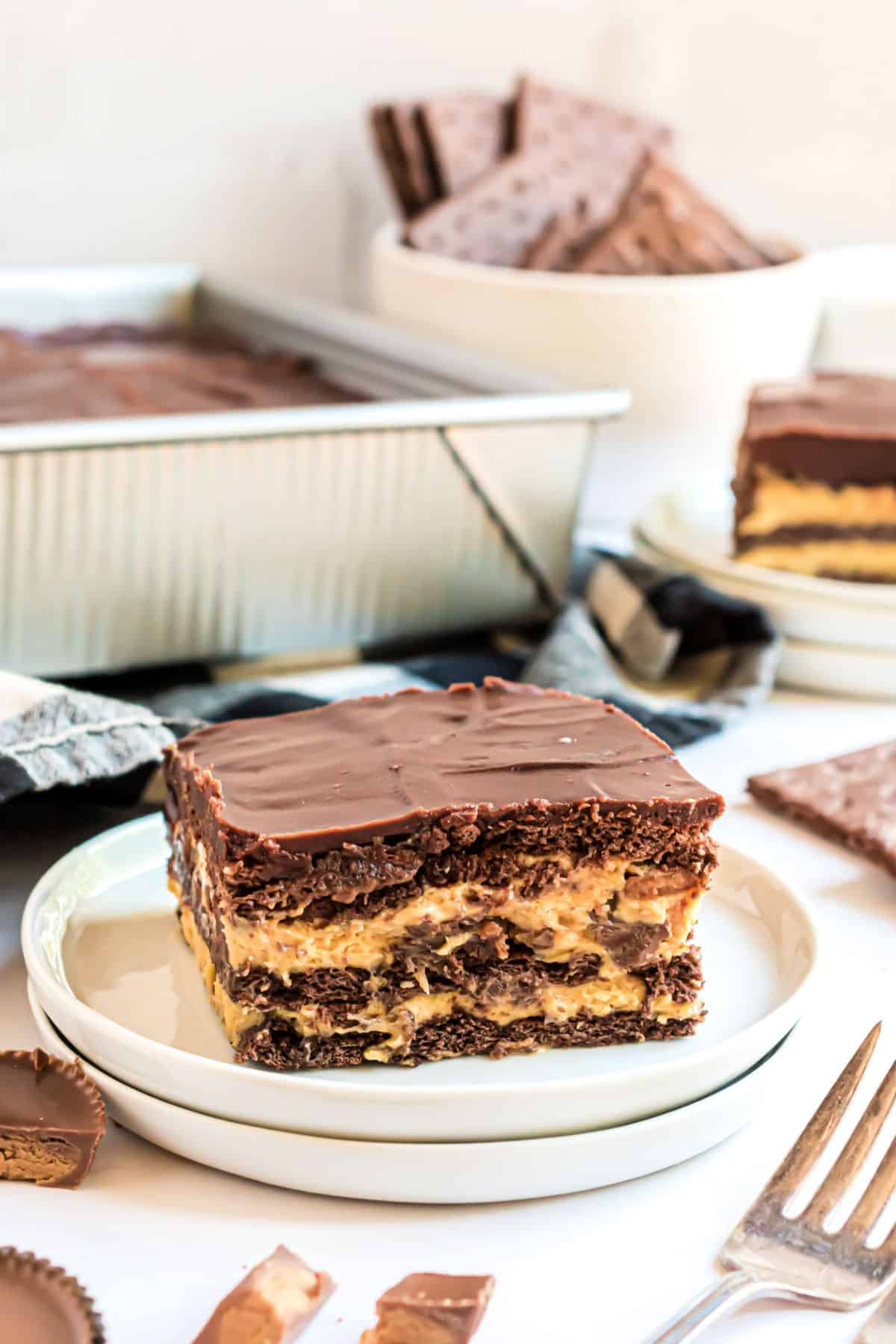 Table of contents
Why This recipe is best
Ingredient in Peanut Butter Icebox Cake
Simple Instructions
Useful Tips and Tricks
FAQs about Recipes
More Easy Dessert Recipes
No-Bake Peanut Butter Eclair Cake recipe
Why This recipe is best
The eclair cake is no exception. Icebox Cake is similar to eclair cakes, which are made in the fridge.
Some people may call these layered desserts a dessert lasagna (like our no bake strawberry lasagna), or you may hear them called a "lush." Whatever the name, just know it's delicious.
Today's recipe is based on my Chocolate Eclair Cake Recipe with a twist that peanut butter fans are going to love.
This is an example of a Easy no bake recipe Made with simple ingredients
Layers of Creamy peanut butter filling Reese's cups and graham crackers.
The top layer is thickly coated with Chocolate frosting!
This Peanut Butter Eclair cake is large enough to satisfy a crowd of hungry people!
You're craving a fruity and light…