This is moist and delicious. Nutella Banana Bread It's begging to get made! The bread freezes very well, so you can make two loaves: one to enjoy today and the other to store in your freezer for rainy days.
If you love Nutella, try our easy no bake nutella cookies. Readers LOVE our nutella blondies, if you're looking for a new treat!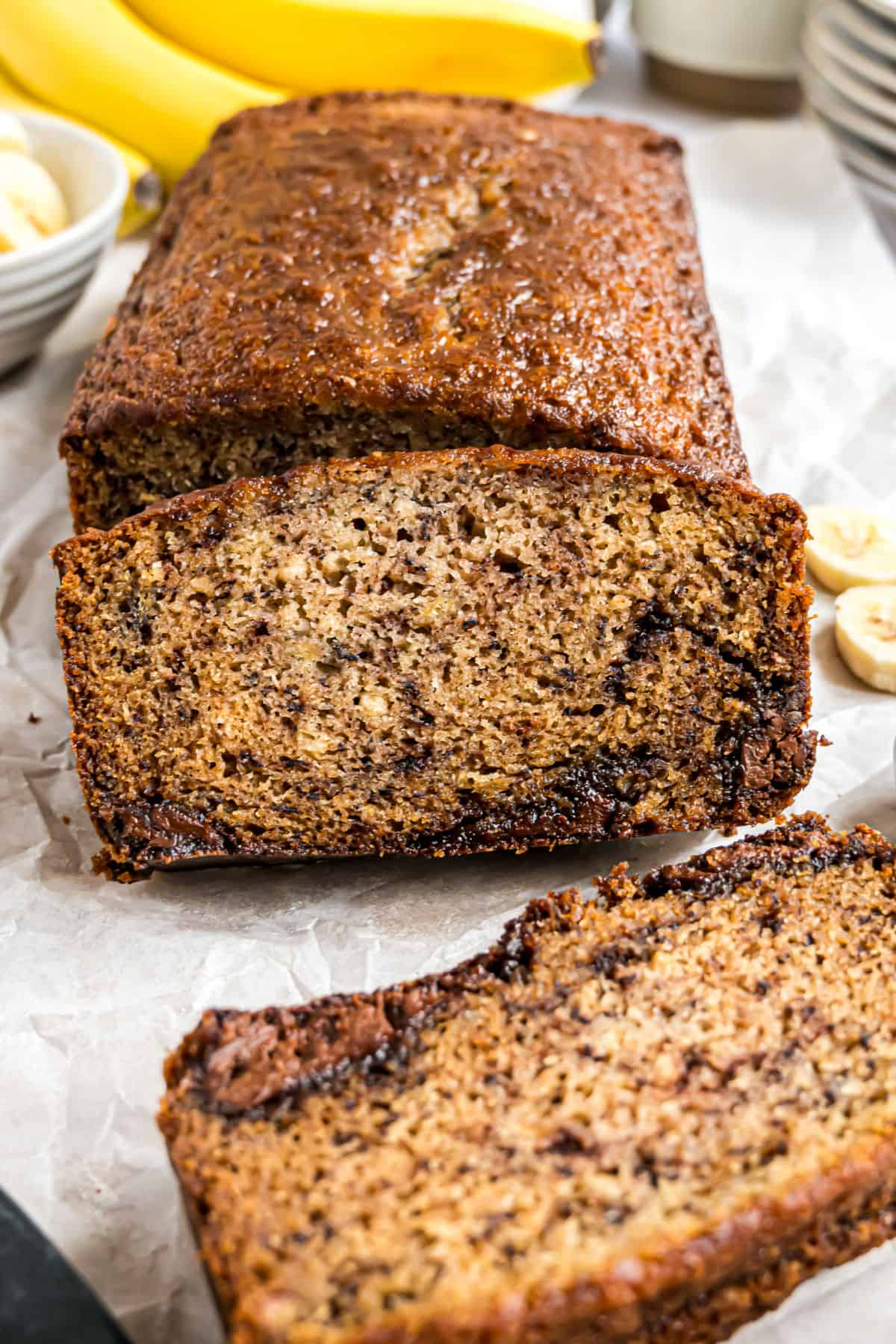 Table of contents
Why This Recipe is Best
Ingredient Notes
Tip and Tricks
Aimee's PRO TIP
FAQs about Recipes
Other Easy Quick Bread Recipes
Nutella Banana Bread Recipe
Why This Recipe is Best
It's hard to beat a good banana bread. The moist crumb combined with the rich banana flavor, and just the right amount of sweetness makes banana breads a perennial favorite.
Over the years, I've made more than my fair share of variations like Chocolate Chip Banana Bread and Coconut Banana Bread. This time I made it a bit sweeter, more indulgent, and nutstier!
Nutella Banana Bread This classic quickbread is made with the smooth hazelnut chocolate spread. The batter can be made in one bowl, and an hour later you will have a delicious loaf that is ready to enjoy or freeze.
This banana loaf is sweeter but less sweet than a typical banana bread. It will please everyone.