The moist Pumpkin Bars The perfect holiday treat is a pumpkin bar with a butter pecan frosting. A large pan of pumpkin bars with a butter pecan frosting will impress you and your friends.
Love Pumpkin Recipes? Try my Pumpkin Roll or bake a pumpkin bread today! Start your day off with some delicious Pumpkin Cinnamon rolls.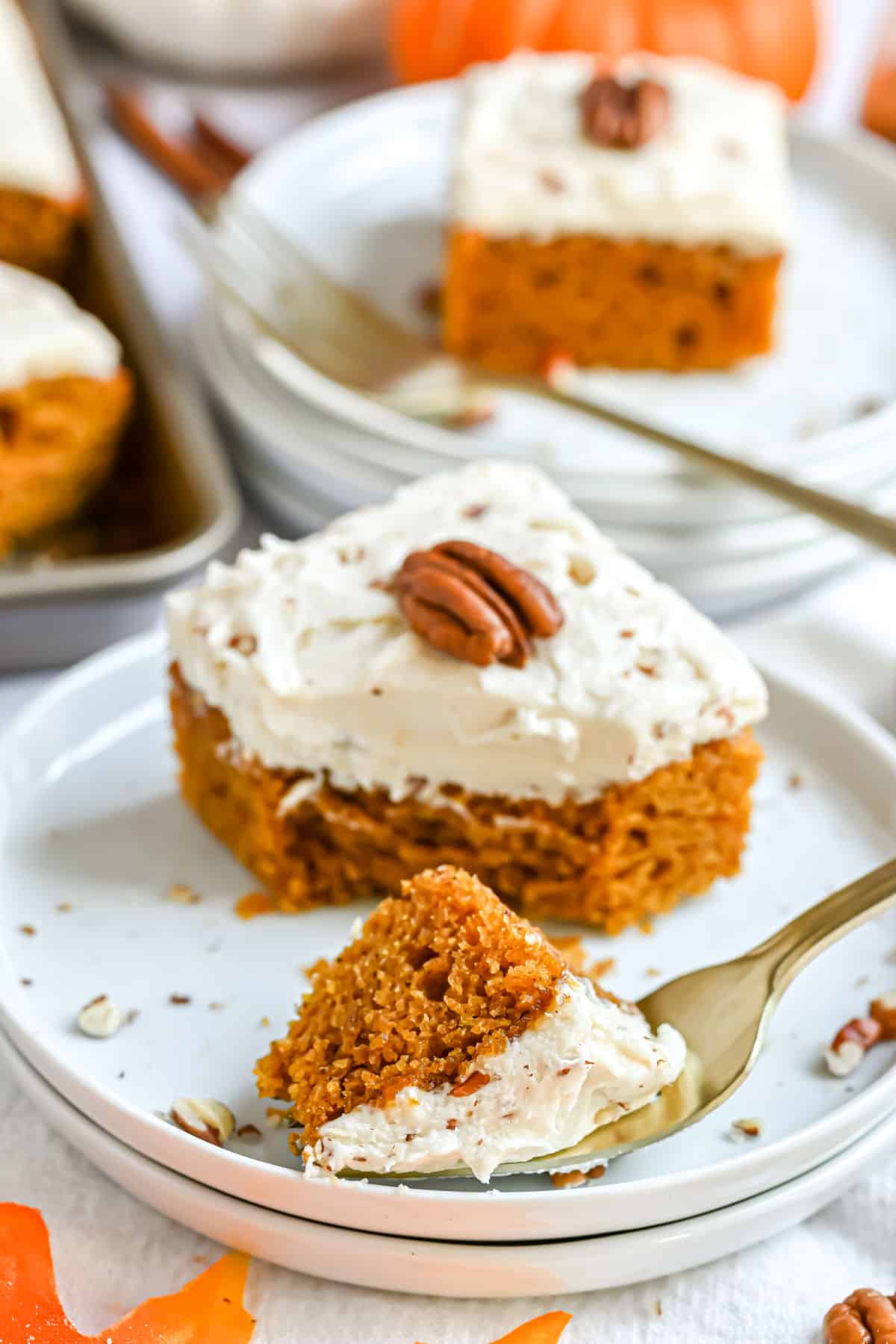 Table of Contents
Pumpkin Bars
Ingredient Notes
How to make pumpkin bars
How to Freeze pumpkin bars
Recipe FAQs
More Easy Dessert Recipes
Pumpkin Bars Recipe
Pumpkin Bars
Have you ever tried a pumpkin dessert that was unflavored? I've done that. It's not good. It's boring and bland. It's boring and bland.
The thing about pumpkin is that it's not that exciting to eat all on its own. It's all about what you put it with! Just like you need to adequately season meat…you also need to adequately season pumpkin desserts.
The right spices are the first step in creating a bar of pumpkin that will make you want more. In this recipe, the bars were infused with a healthy dose of cinnamon, nutmeg, and cloves.
They smelled amazing while baking.
But I couldn't stop there. You know my feelings about unfrosted bar :…