Sized Bite Pumpkin Donut Muffins! Roll your mini-doughnuts baked in pumpkin into butter and sugar to make a tasty breakfast no one can resist.
Pumpkin is a favorite breakfast food for everyone, right? Next, try our Pumpkin Streusel Donut Recipe! You can also bake a batch Starbucks Pumpkin Scones. Both can be stored in the freezer!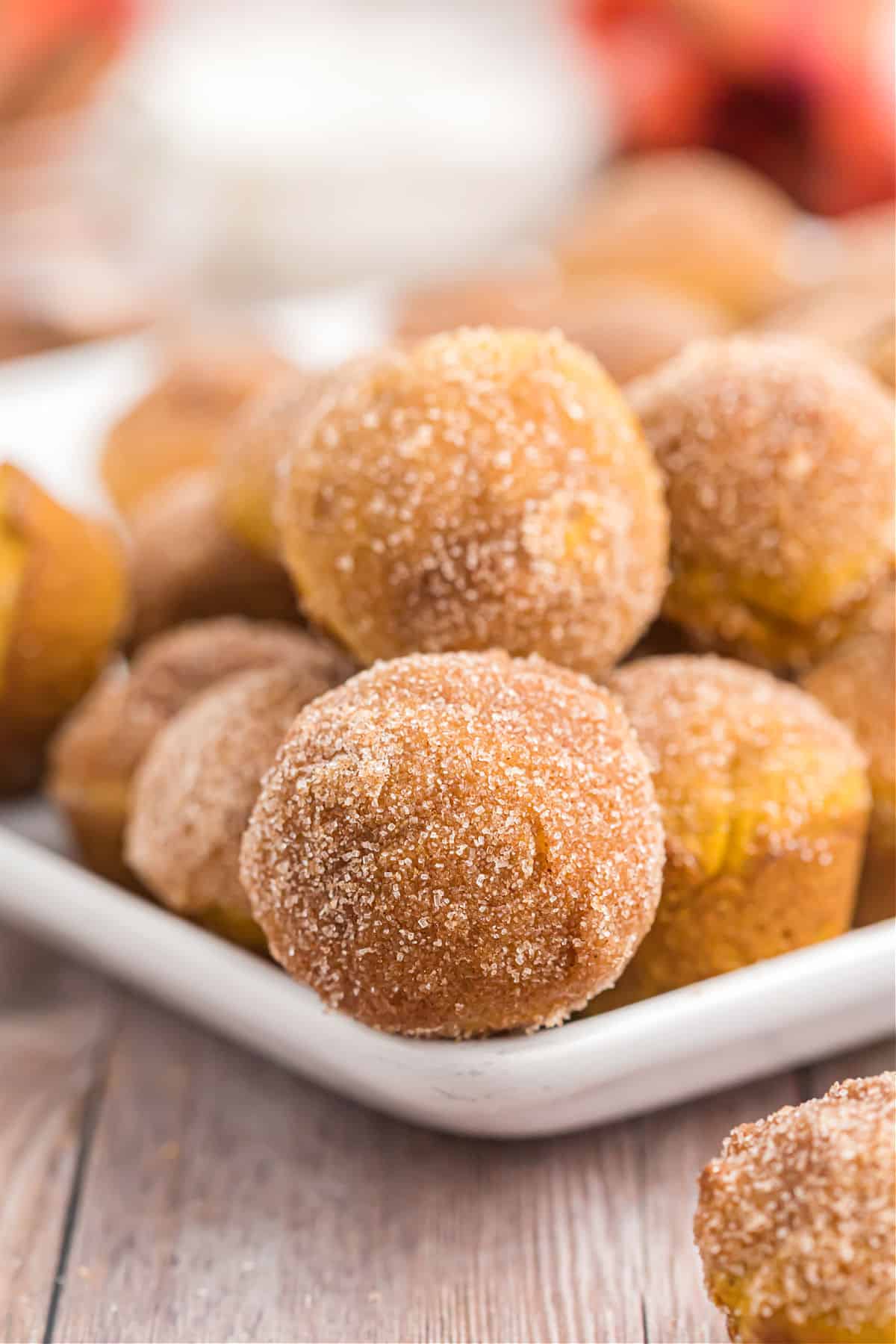 Table of Contents
Why this recipe works
Ingredient Notes
Aimee's Reminder
Step by step Instructions
Recipe FAQs
Other Breakfast Recipes
Pumpkin Donut Muffins Recipe
Why this recipe works
When you can't decide between donuts and muffins, this recipe gets you both!
These muffins are baked in the same way as pumpkin muffins. They're conveniently sized for donut holes and have a flavor that is somewhere between fluffy muffin and fry cake.
These muffins remind me of my cinnamon sugar favorites, but with a pumpkin twist.
Since I'm into All Things Pumpkin It was only a question of time until I had to make pumpkin-flavored donuts.
This recipe combines pumpkin and cinnamon sugar–my two favorite flavors to accompany my morning coffee. The Pumpkin Donut Muffins also freeze well, so you can bake a large batch and keep some for later.
If you love today's muffins, be sure to add our copycat Starbucks…