Raising Cane's Dipping Sauce is tangy, rich, and packed full of flavor. It's hard to pinpoint what makes it so special. One thing is for certain, you are going to love this copycat Raising Cane's sauce recipe for your homemade chicken tenders! The sauce also works well as a tasty fry sauce!
This post contains links to affiliate sites. Amazon Associates earns from my qualifying purchases.
About Raising Cane's Restaurant
You may not know what exactly a Raising Cane's is, well if you haven't been to one it is a fast food restaurant that specializes in chicken tenders and this amazing dipping sauce. The lemonade is also some of the best around.
The restaurant was opened at the North Gates of Louisiana State University, Baton Rouge in 1996.
The fact that the chicken has never been frozen makes it so special. They care about their food.
What is Raising Cane's Sauce?
This sauce is a dip sauce developed for chicken tenders. This sauce is a perfect blend of spices, pepper and acid. This perfect blend is great for dipping French fries and chicken tenders.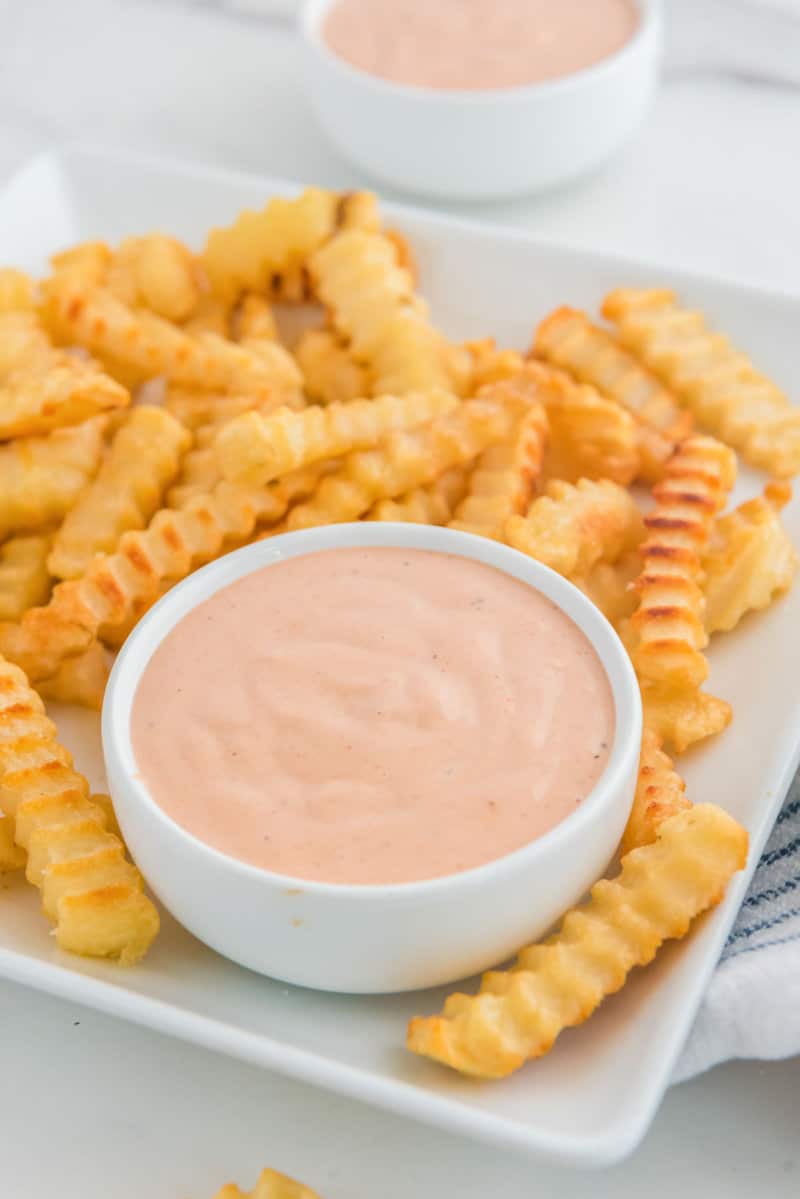 What do…