Homemade Strawberry Syrup It takes only 15 minutes to prepare! It's perfect drizzled over ice cream, cake, and pancakes and waffles!
Strawberry Syrup: The Best Strawberry Syrup
Make your own homemade strawberry syrup to make the most of fresh strawberries during their season.
Whether you go to the farmer's market, grocery store or hit the farm for some strawberry picking, you'll be adding this to your must-make list!
The Right to Vote 4 ingredients needed! Plus water
Takes less that 15 Minutes To make.
You can get there Control the consistency. Process it until smooth or leave it chunky.
Stores great In the fridge AND freezer!
We love strawberry desserts. From our classic strawberry shortcake to a delicious strawberry jello cake, there's something for everyone.
Ingredient Notes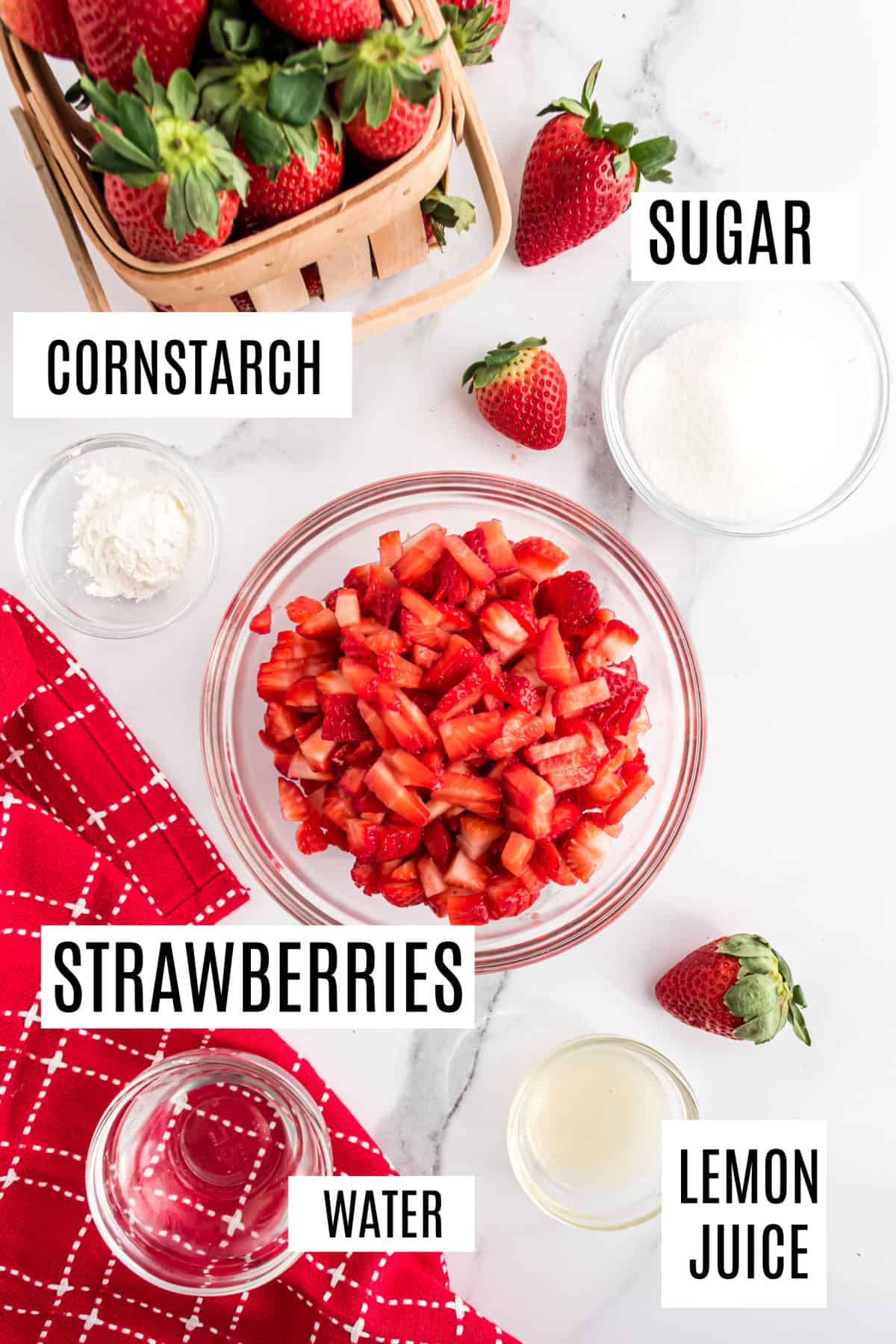 You can find all the ingredients and amounts on the recipe card.
Strawberries – You'll need 1 pound of fresh strawberries that have been hulled and diced. OR, you can use frozen strawberry slices. You can use a 16-ounce bag of frozen strawberries sliced. There is no need to thaw. Just skip the 1/4 cup of water.
Cornstarch – This helps thicken the strawberry syrup – and works more quickly than…