In my family the Best Sweet Potato Casserole recipe is one that's served up sweet and salty with a delicious, crunchy streusel topping! You'll love this mashed sweet potato recipe and the nutty brown sugar crunch on top!
For more holiday side dishes, don't forget the Instant Pot Green Bean Casserole, and of course Pistachio Salad!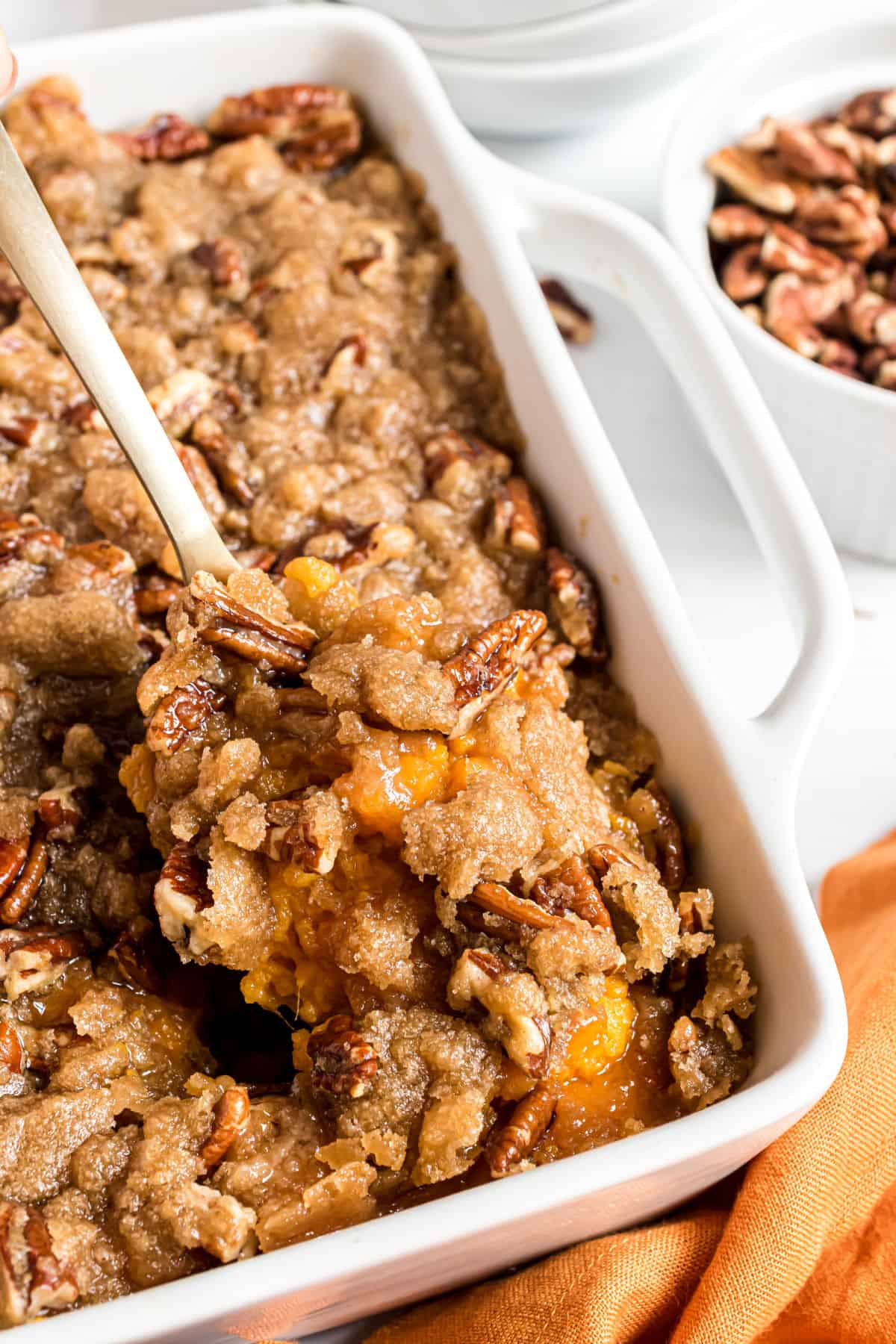 Table of Contents
This Recipe is the Best
Ingredient Notes
Simple Instructions
Make ahead of time
Thanksgiving Dessert Recipes
Serving Suggestions
Sweet Potato Casserole Recipe Recipe
Why This Recipe is Best
Every family has traditions, and in most cases, you can't shake things up. Ever.
Thanksgiving is a good example. You either belong to the family of sweet potatoes with marshmallows or you are a sweet potato without marshmallows. There is no middle. You can also enjoy candied sweet potatoes
My family was divided for years. Depending on who hosted Thanksgiving dinner, we either were served gooey, sweet marshmallow sweet potato casserole….or a sweet potato casserole with a little butter and brown sugar.
These were the only options. Until now.
Now I host Thanksgiving myself, and it's my turn to determine how I want to serve my sweet potatoes. Although I like marshmallows on top, it's not my favorite.