Make Your Own Homemade Food Tagalong Cookies Make the perfect blend of buttery shortbread with fluffy peanut butter and rich milk chocolate. No need to wait for Girl Scout season – whip up these irresistible classics right now!
Do you love girl scout treats! Our easy Thin Mint Chow and Samoa Candy are made with classic cookie flavors.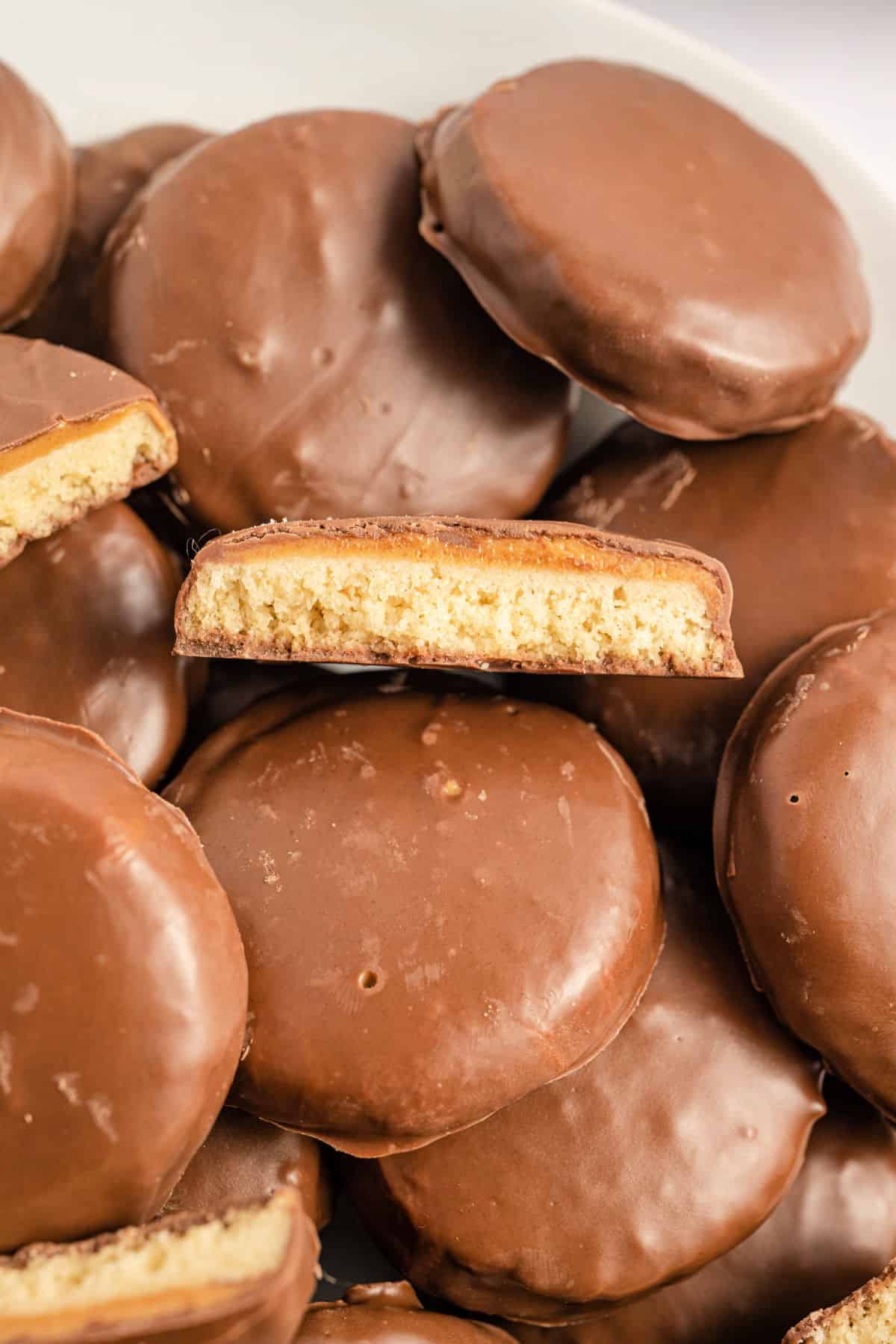 Table of Contents
Why these Tagalongs Work
Ingredient Notes
Easy Instructions
Useful Tips and Tricks
Recipe FAQs
More Easy Dessert Recipes
Tagalong Cookies Recipe
Why these Tagalongs Work
Tagalongs is a recipe that delivers the classic taste whenever you want it. With my copycat Girl Scout recipe, you'll get all of the buttery shortbread cookie bliss, creamy peanut butter, and an indulgent chocolate coating, on your terms.
It's basically effortless. The easy-to follow instructions make it a snap to create these cookies. No need to be a baking expert; you'll achieve impressive results every time.
The perfect gift These homemade Tagalongs can be given as a heartwarming gift. Surprise your family and friends with a batch and watch their delight when they taste the familiar flavors, with your personal touch.
You've already got the ingredients. All-day pantry staples include…