Copycat McDonald's recipes are inviting to make at home because they allow you to recreate the taste and experience of the iconic fast food chain in the comfort of your kitchen.
From the juicy Big Mac to the ever-so-perfect Egg McMuffin, there's something nostalgic and satisfying about mastering these recipes yourself. Whether you're looking for a fun cooking project or just craving some fast food favorites, copycat McDonald's recipes are a great way to bring a taste of the Golden Arches into your home.
---
Get More than 25 McDonald's Favorite Copycat Recipes #recipes @copykatrecipes
Click To Tweet
---
McDonald's Breakfast Menu Items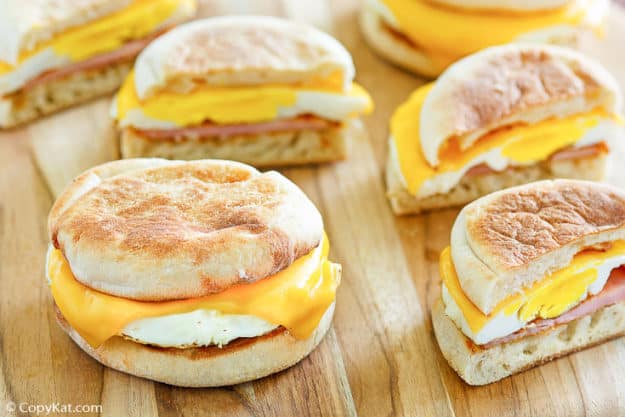 McDonald's Egg McMuffin
This is a quick and easy way to enjoy breakfast on the go, which makes it great for busy mornings. It is made with eggs, Canadian bacon, and American cheese.
This recipe is a great one!
McDonald's Sausage Egg McMuffin
When you need something more hearty, the Sausage Egg McMuffin will do. This classic breakfast sandwich is even better when made at home.
This recipe is a great one!
McDonald's Egg White Delight