Savour the iconic taste and indulge your nostalgia. White Castle Sliders At home! This recipe is my version of those perfectly seasoned, crave-worthy mini-burgers. Prepare yourself for a trip down memory lane filled with flavor in every bite.
We're obsessed with sliders. From our easy French Dip sliders, to a hearty plate of buffalo chicken sliders, we've got what you're craving.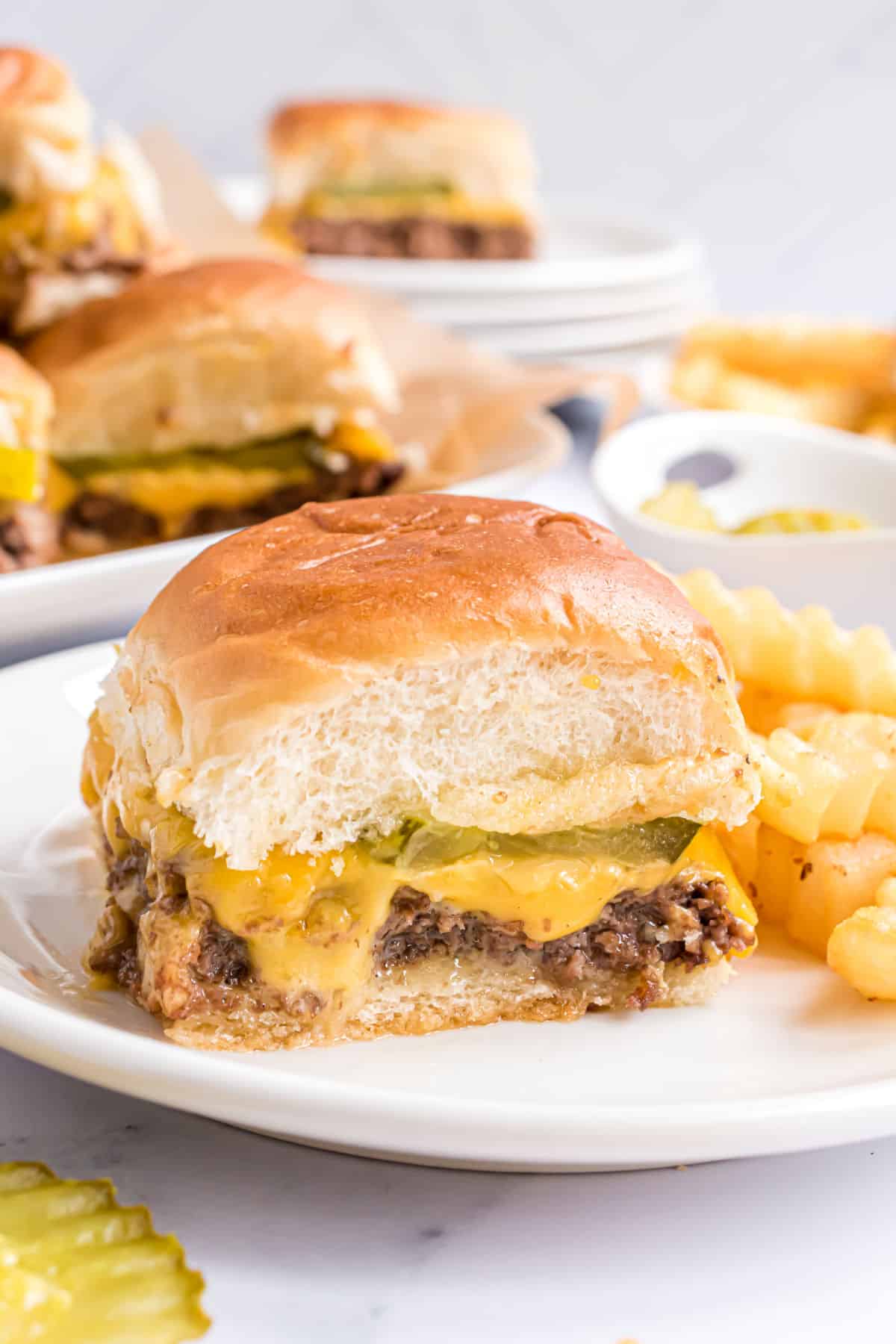 Table of contents
Why You'll Love These "White Castle" Sliders
Ingredient Notes
Simple Instructions
Tip and Tricks
Recipe FAQs
Other Easy Dinner Recipes
White Castle Sliders recipe
Why You'll Love These "White Castle" Sliders
It's hard to beat the charm of the iconic mini-burgers from White Castle. The slider buns are soft and pillowy, with melty cheese. And the patties always have a perfect seasoning.
My family often had a crave case of these burgers for a quick and cheap weekend dinner…actually I believe several cases fed my family.
To ensure that I had more control over the ingredients, I decided to recreate the experience at my home. I think you'll love this recipe because it's quick and fun.
Simple and time-efficient – Preparing these sliders is a breeze. Only a few pre-packaged and prepared ingredients are needed to make these sliders.